Exciting New Waterpark Adventure proposals
We are at the early stages of exploring the opportunity to bring a new 'Waterpark Adventure' to CWoAR and commenced a public consultation on 16th November 2022 that will run until 30th November 2022. Full details of our plans and a survey that you can complete to provide your feedback can be found at the dedicated project website below:
Find out more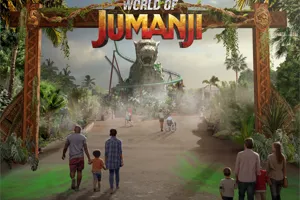 New 'World of Jumanji' land
We are pleased to confirm that we received significant support for our plans for this development and that our planning application to the council was accepted in January 2022. The new rides and attractions have now begun the construction phase of the project which will continue now into 2023. Please check our main website home page and our social media for more exciting updates on when we will be opening these great new additions to the Resort in 2023!