Animal Walker Balloon
Two Small Animal Plush
A Stick of Chessington Rock
Chessington Trophy
Red Chessington Drawstring Bag
Red Chessington Drawstring Bag
Animal Walker Balloon
LARGE Animal Plush
A Stick of Chessington Rock
Two Small Animal Plush
A Stick of Chessington Rock
Chessington Drinkware
Chessington Themed Game
Red Chessington Drawstring Bag
Birthday Certificate & Pop Badge
Birthday Bunch of Balloons
Two Small Animal Plush
Chessington Drinkware
A Stick of Chessington Rock
Red Chessington Drawstring Bag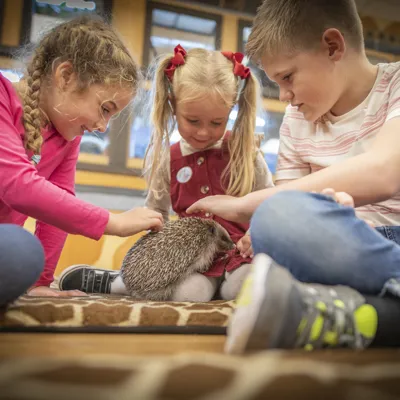 In Room Animal Experience & Character Meet & Greet
CURRENTLY UNAVAILABLE 
We'll bring the animals direct to your door and surprise you with an in-room meet and greet and your favourite characters with the character meet and greet!
Animals and characters are subject to availability. Spaces are limited and on a first come, first served basis only. 
This is currently unavailable - keep checking back for when this will be available again!
Please Note: These packages can only be booked by guests staying in one of our Resort Hotels. Upon booking, please use the same details as per your short break. The VIP Team may contact you post-booking to confirm any further details.