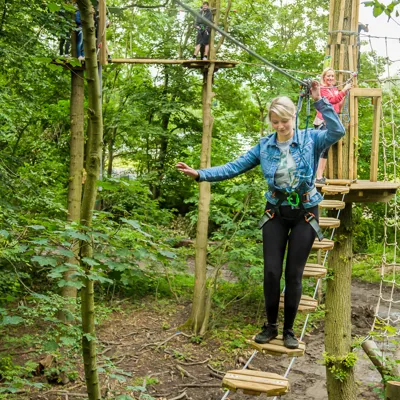 Booking Information
Phone: 01372 631464
Email: goapechessington@chessington.co.uk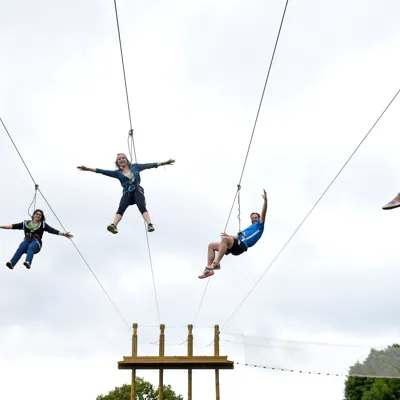 What is Go Ape?
Go Ape is the UK's number one forest adventure, and is all about getting out, having fun and being adventurous.
Chessington World of Adventures Resort is the 30th Go Ape Adventure to launch in the UK and the first ever to launch at a UK theme park.
You don't need a ticket for Chessington World of Adventures Resort to experience Go Ape, it is located in the Explorer Car Park.
With two fantastic courses available in one location – Tree Top Adventure and Tree Top Challenge – anyone over 1m can enjoy taking part, meaning the whole family can Go Ape together!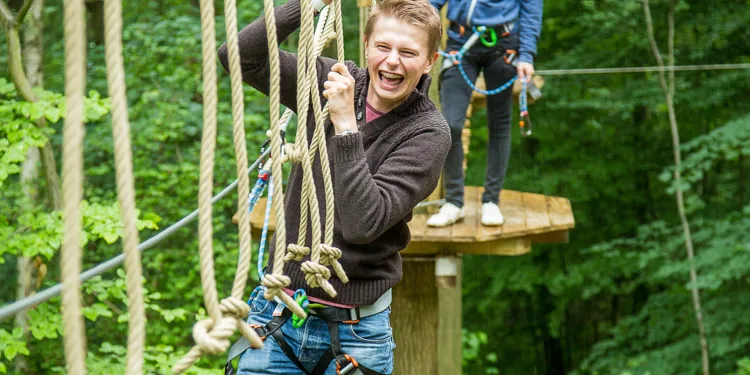 Tree Top Challenge
Adventurous tribes will be able to enjoy two to three hours in the trees, taking on rope ladders and a variety of obstacles and crossings, including our one-of-a-kind Go Ape four man zip wire! The whole family will feel the wind on their faces as they soar through the woodland side by side.
You can take on the challenge if you are:
- Over 1.4m tall
- Under 20.5 stone
- £33 for 16+
- £25 for 10-15 years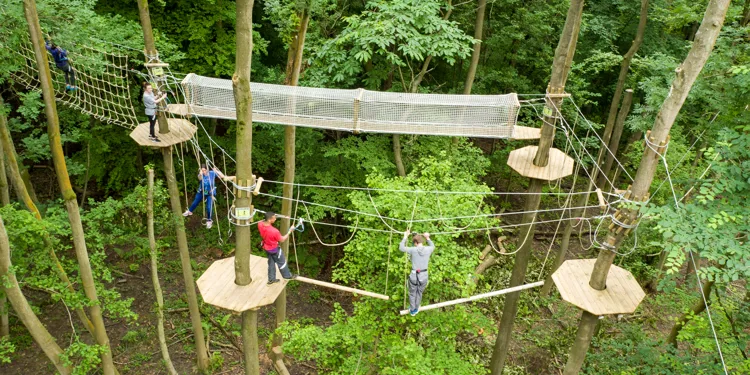 Tree Top Adventure
Tree Top Adventure course allows children who are at least 1m tall to swing through the trees and unleash their inner Tarzan.
- A fun-filled hour of canopy exploring, trail blazing and negotiating obstacles
- An awesome zip line finale
- A personalised certificate to congratulate you for completing the course
Parents can join their Mini Tarzans for the fun-filled hour in the trees, or supervise from the ground.
- Price £18 for Mini Tarzans over 1m