Things are getting spoOoky once again at Chessington this October, with a Fa-BOO-lous Halloween event for the whole family! Tickets are now available – Howl'o'ween includes full theme park and zoo entry.
16th – 31st October 2021
Tickets online from £34
Families & Young Thrillseekers
Wicked spooks around every corner
The mischievous Wild Witches of Adventure Point have conjured up a devilish spell this Howl'o'ween and brought back to life spooktacular characters across the Resort. With lots of tricks and plenty of treats, watch your step as you explore our lands this October half term, because you'll likely encounter all kinds of delightfully ghastly creatures around every corner.
What to expect at Howl'o'ween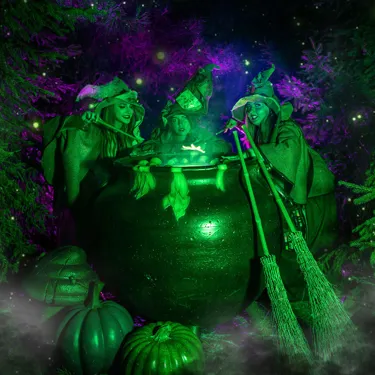 The Wild Witches
This troublesome trio are the source of all the chaos, so make sure you pay them a visit at Adventure Point and see if you can charm them enough to reverse their curse!
Plunderous Pirates
The former crew and mutinous captain of the shipwrecked Black Buccaneer have washed up on the shores Pirates' Cove, back to pillage, plunder and wreak havoc this Howl'o'ween.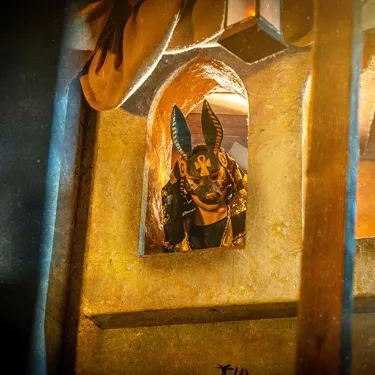 Ferocious Pharaohs
Mummy… is that you? The spirits of Forbidden Kingdom have been awoken, and Ferocious Pharaohs now roam the land. These vengeful idols have treacherous intentions so enter at your own peril.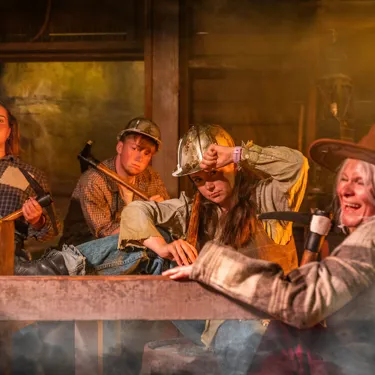 Barbaric Bandits
Mexicana has descended into mayhem as a band of Barbaric Bandits have roamed into the land and are terrorising the townsfolk.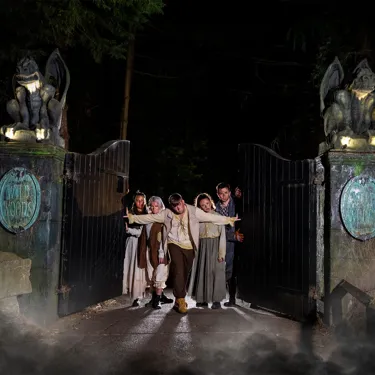 Vile Villagers
All is not silent in the dark corners of the Wild Woods… lost souls have risen from the dead and are haunting those who dare pass through.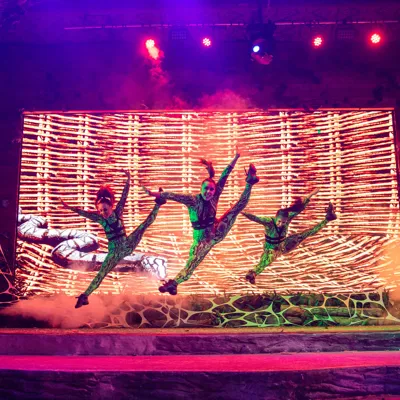 The Legend of the Wild Witches Show!
Don't miss out on the spellbinding dance show featuring on the Mane Stage, exclusively for Howl'o'ween. Discover all the deepest and darkest secrets about the Legend of the Wild Witches, who have conjured up spirits across Chessington using their awesome magical powers. Your spine will be tingling when you witness this this spooktacular spectacle! 
This attraction is included in your admission ticket.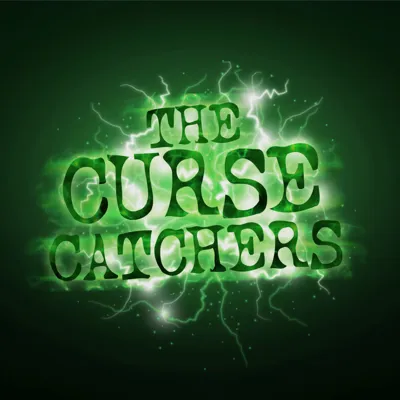 THE CURSE CATCHERS
When a coven of Wild Witches' have hexed your theme park, who you gonna call…?
Roaming the Resort this October, a group of spell-cialists have been flown in to help contain the spooks before they cause too much havoc! Harnessing their latest enchantment-reversing-technology, they're attempting to put an end to the sorcery that has overtaken Chessington! Make sure you keep an eye out for the Curse Catchers this Howl'o'ween - they might be the brightest minds in their field but this eccentric bunch will need your help to make sure their experimental methods don't make matters worse!  Will you help this squad to expel the spells?
This attraction is included in your admission ticket.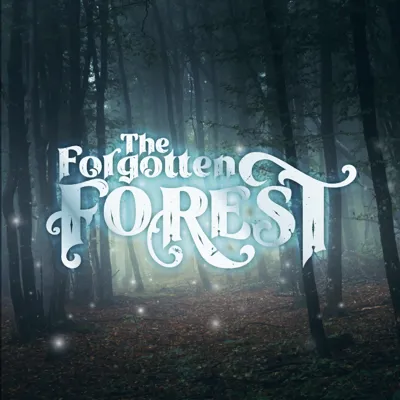 The Forgotten Forest 
The enchanting adventure for your little pumpkins returns! Wander through the extraordinary world of The Forgotten Forest this Howl'o'ween and discover its quirky inhabitants hidden deep within the magical woods. 
This attraction is included in your admission ticket and is suitable for all ages. This attraction does not feature live actors.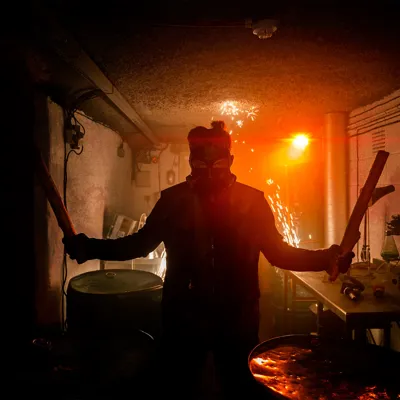 Creepy Caves: Resurgence
The multi award-winning scare attraction returns for another year. Brave Creepy Caves: Resurgence and journey deeper into the dark caverns to experience the twisted next chapter of what lies beneath. But be warned, only the most fearless adventurers should enter… 
Please note that Creepy Caves: Resurgence is a scare attraction, which is designed to be frightening. We strongly recommend only the bravest of adventurers enter and is not suitable for anyone under the age of 10. Additional entry ticket required - £6 per person and pre-booking recommended.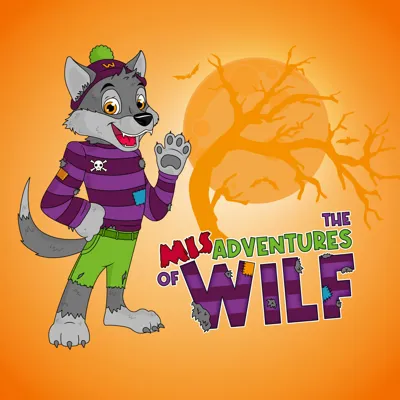 THE MISADVENTURES OF WILF
Introducing Wilf - Howl'o'ween's lovable werewolf, who has stepped onto the Mini Stage into the full-moonlight. PURRfect for your little pumpkins, watch in awe as our furry friend takes you on one of his infamous misadventures, which is guaranteed to be packed full of "BOOOs!", "AHHHHs!" and of course "HOWWWWLS!".
This attraction is included in your admission ticket.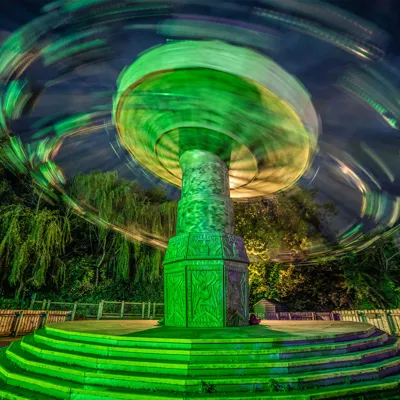 Ride in the Dark!
Don't forget, on selected dates you can experience our ROARsome rides in the dark. Soar into the darkness on Vampire and spin your way into the evening on Dragons Fury.
Theme park and zoo included in your Howl'o'ween admission ticket.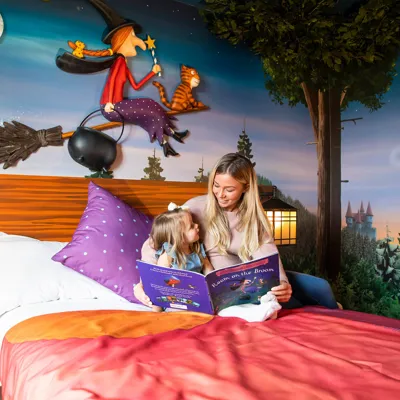 SPOOKY SHORT BREAKS
Turn your spooky day in to a SPOOKTACULAR overnight stay and prepare to brave Britain's Wildest Adventure with a Halloween Short Break.
Book your break today with our Book with Confidence Guarantee, including:
An overnight stay in one of our themed Resort Hotels or nearby partner hotels
1 day

entry to our 

Theme Park, Zoo & SEA LIFE Centre
Access to the Savannah Splash Pool*
Exclusive Early Ride Time for Resort Hotel**
A delicious breakfast
PLUS, all Resort accommodation includes FREE parking and fun-filled evening entertainment!
Access to Howl'o'ween
Includes entry to Theme Park, Zoo & SEA LIFE Centre
Pre-booking is essential for entry
Limited capacity
Rainy day guarantee - get a free return visit
PASSHOLDER PRE-BOOK
All Passholders must pre-book their admission and present both the reservation and their valid Pass at the turnstiles
Please kindly be advised that these are an additional and separate allocation from our standard online tickets. Standard exclusion dates apply to your pass.
Book Now