14th - 30th October
Tickets from £36
Fun for Family Adventurers
BEYOND YOUR WILDEST SCREAMS
Things are getting spoOoky once again at Chessington this October, with a Fa-BOO-lous Halloween event for the whole family! Don't miss out on a family adventure this October half term with plenty of new tricks and treats you won't want to miss.
Take a peek at Howl'o'ween 2022
2022 HIGHLIGHTS
FAMILY EXPLORERS
THE WITCHES OF ADVENTURE POINT
Our troublesome trio of witches are returning for another year of chaos, casting a spell on Chessington. But don't fret, as a new reign of witches takeover to protect the Resort in a battle of good vs evil.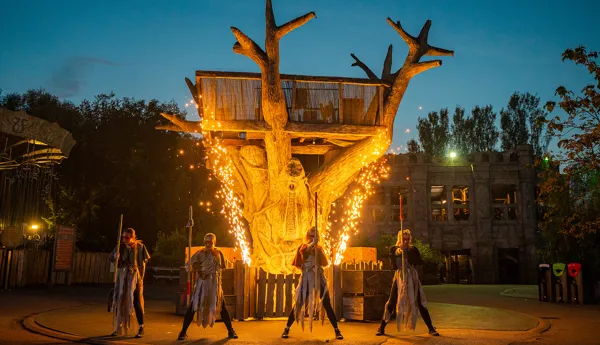 BANYAN - THE CIRCLE OF 8
Banyan is in danger! Join the Circle of 8 as they protect Banyan from evil villains and witches who are after his powers of immortal beauty and wisdom. A show of FURRRocious fire and effects you won't want to miss!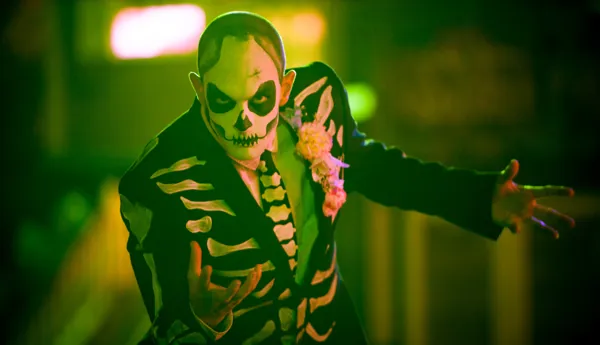 TRICK OR TREAT LIVE SHOW
Join Emily and Evie as they go on an epic Trick or Treat adventure to find Candyland where the grumpy Witch has hidden all the her scrummy sweeties!
LITTLE RANGERS
PANSY & PETUNIAS POTIONS
Head to Pansy & Petunias Potion Creation Station and help them craft up potions for The Good Witches of Adventure Point to strengthen their spells..
ROOM ON THE BROOM
Come and join fellow adventurer Ali and their friends for some fun and games with Witch from Room on the Broom - bring along your magic wands ready to help cast some magical spells.
THE MISADVENTURES OF WILF & VIOLET
Howl'O'ween's lovable werewolf has returned and brings with him Violet – the friendly Vampire Bat who hates Halloween! Help Wilf and friends to convince her otherwise..
MORE TO EXPLORE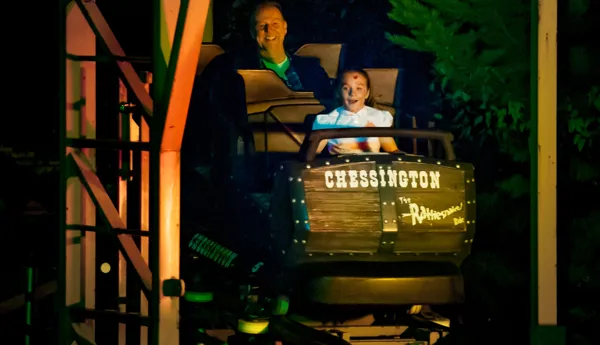 RIDES IN THE DARK
Soar into the darkness on Vampire and spin your way into the evening on Dragons Fury on select dates.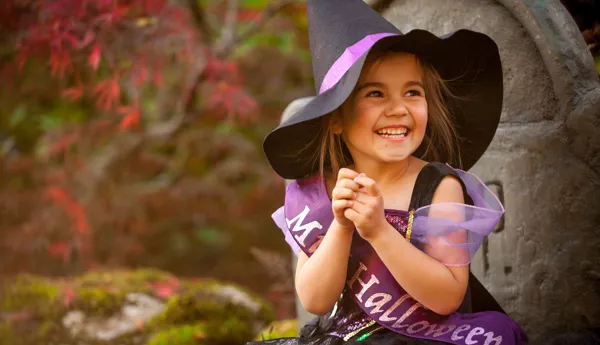 FANCY DRESS COMPETITIONS
Join The Witches of Adventure Point as they host daily fancy dress competitions! Don't miss your chance to win ROARsome Chessington prizes by coming dressed in your spookiest attire..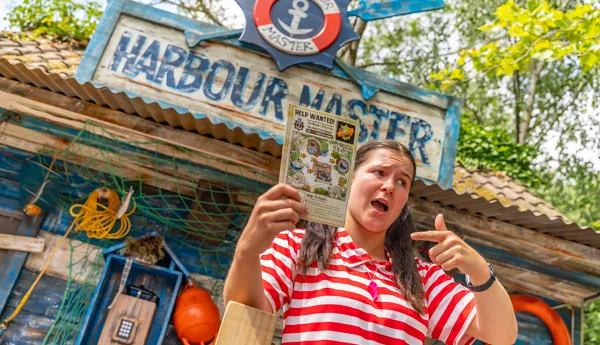 SPOOKTACULAR TRAIL
Catch the Codnapper as you've never done before in Shipwreck Coast. Follow the trail to find solve the crime, but watch out our usual harbour folk might not be as helpful as they seem…