15th - 30th October
Fun for Family Adventurers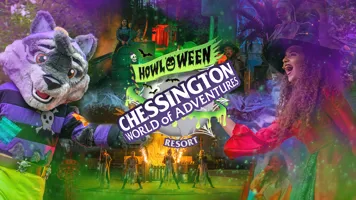 BEYOND YOUR WILDEST SCREAMS
Things are getting spoOoky once again at Chessington this October, with a Fa-BOO-lous Halloween event for the whole family! Don't miss out on a family adventure this October half term with plenty of new tricks and treats you won't want to miss.
Tickets are now available – Howl'o'ween includes full theme park and zoo entry.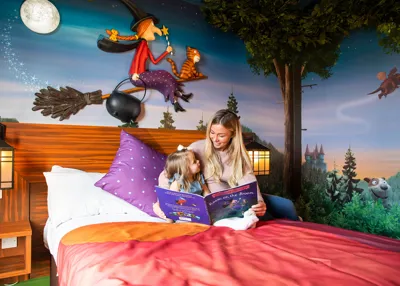 SPOOKY SHORT BREAKS
Book your SPOOKTACULAR overnight stay and prepare to brave Britain's Wildest Adventure with a Halloween Short Break.
Your break includes an overnight stay in one of our theme Resorts Hotels, or nearby partner hotels with entry to our Theme Park, Zoo & SEA LIFE centre. You'll also get access to the Savannah Splash Pool**, exclusive Early Ride Time for Resort Hotel*** and delicious breakfast. PLUS, all Resort accommodation includes FREE parking and fun-filled hotel entertainment!
FAMILY EXPLORERS
THE WITCHES OF ADVENTURE POINT
Our troublesome trio of witches are returning for another year of chaos, casting a spell on Chessington. But don't fret, as a new reign of witches takeover to protect the Resort in a battle of good vs evil.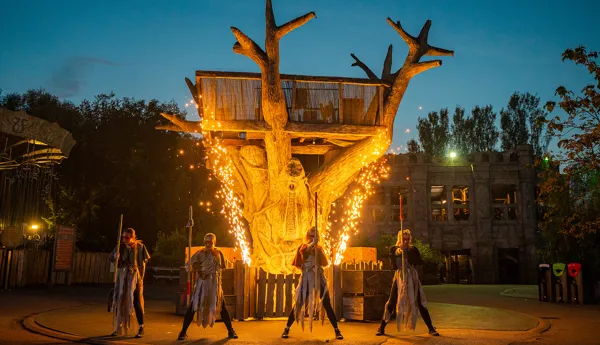 BANYAN - THE CIRCLE OF 8
Banyan is in danger! Join the Circle of 8 as they protect Banyan from evil villains and witches who are after his powers of immortal beauty and wisdom. A show of FURRRocious fire and effects you won't want to miss!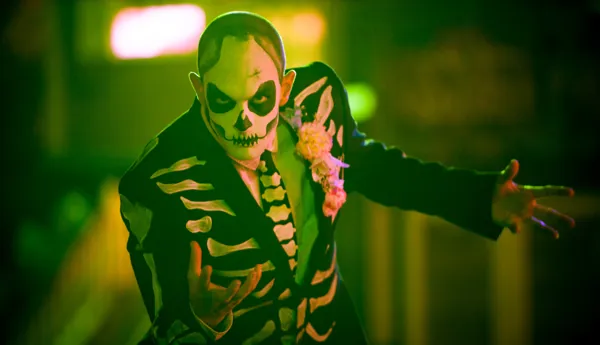 TRICK OR TREAT LIVE SHOW
Join Emily and Evie as they go on an epic Trick or Treat adventure to find Candyland where the grumpy Witch has hidden all the her scrummy sweeties!
LITTLE RANGERS
PANSY & PETUNIAS POTIONS
Head to Pansy & Petunias Potion Creation Station and help them craft up potions for The Good Witches of Adventure Point to strengthen their spells..
ROOM ON THE BROOM
Come and join fellow adventurer Ali and their friends for some fun and games with Witch from Room on the Broom - bring along your magic wands ready to help cast some magical spells.
THE MISADVENTURES OF WILF & VIOLET
Howl'O'ween's lovable werewolf has returned and brings with him Violet – the friendly Vampire Bat who hates Halloween! Help Wilf and friends to convince her otherwise..
Vile VIllagers
All is not silent in the dark corners of Wild Woods… lost souls have risen from the dead and are haunting those who dare pass through. Tread carefully as you enter this sc-area, for these Vile Villagers are hunting for new blood to join their fang-club. They will certainly have your skin crawling and your spine tingling!

12pm-3pm recommended for 6+ yrs
3pm – close recommended for 10+ yrs
Book Now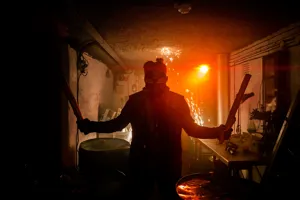 CREEPY CAVES: ELIMINATION
Returning for a final year, following years of rebellion inflicted chaos the Angel Fire Plant has now mutated, engulfing the caves. Can you make it through and destroy it once and for all…

12pm-3pm recommended for 8+ yrs
3pm – close recommended for 10+ yrs
Book Now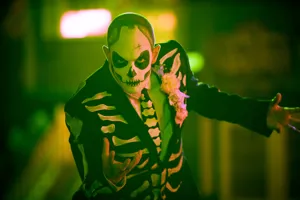 VIP
AFTER DARK EXPERIENCES
For the bravest adventurers looking for more to explore – why not book one of our After Dark VIP experiences! Brave Vile Villagers or Creepy Caves: Elimination as you've never seen them before… after the Theme Park closes. But watch out, as after dark experiences aren't for the faint hearted with ramped up scares as you and your troop go it alone!
Book Now
MORE TO EXPLORE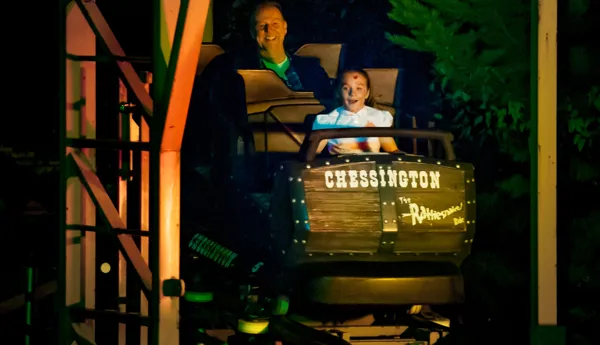 RIDES IN THE DARK
Soar into the darkness on Vampire and spin your way into the evening on Dragons Fury on select dates.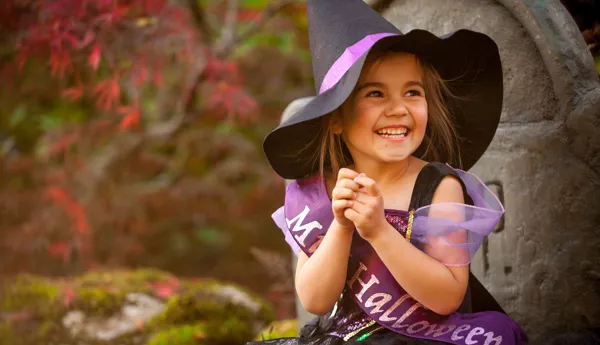 FANCY DRESS COMPETITIONS
Join The Witches of Adventure Point as they host daily fancy dress competitions! Don't miss your chance to win ROARsome Chessington prizes by coming dressed in your spookiest attire..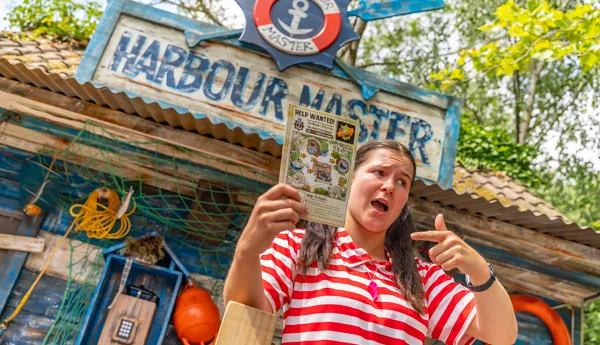 SPOOKTACULAR TRAIL
Catch the Codnapper as you've never done before in Shipwreck Coast. Follow the trail to find solve the crime, but watch out our usual harbour folk might not be as helpful as they seem…
Access to Howl'o'ween
Includes entry to Theme Park, Zoo & SEA LIFE Centre
Pre-booking is essential for entry
Limited capacity
Rainy day guarantee - get a free return visit
Includes entry to Theme Park & Zoo
A Delicious Breakfast
Themed & Standard Rooms
Early Ride Access
Free Parking
Family Entertainment
SCARE ATTRACTION TICKETS
Already bought your ticket? Add on our scare attractions onto your visit.
Terms and Conditions apply:


*Lead price of £58 per person is based on 2 adults and 2 children staying in a standard room at the Marriott Lingfield Hotel on selected dates between 15th – 30th October 2022. Subject to change and availability.
**Complimentary access to the Savannah Splash Pool is subject to room type. Please check this during the booking process. Guests staying in the Standard Explorer Glamping Tents and Standard themed rooms will be charged to use the Savannah Splash Pool. Please note that access to the Savannah Splash Pool is subject to availability. Guests will need to book a timeslot for the pool, this can be done at any point before your stay – guests can book via a link in their booking confirmation or pre-arrival email.

***Early Ride Time is available between 17th March 2022 to October 2022 when you stay in the Chessington Safari & Azteca Resort Hotels or Explorer Glamping only. Rides/attractions are subject to availability and the rides available can differ. Rides/attractions available will be confirmed during your visit.

Resort benefits, extras and entertainment are subject to change and availability.