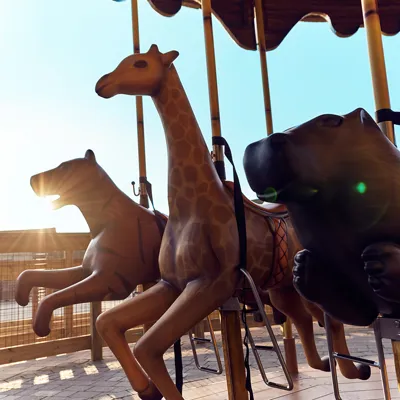 Make the most of your day
We want all our guests to have a really wild adventure every time they visit Chessington World of Adventures Resort.
The information on this page will help you to plan and get the most out of your day. If you're looking to register for a Ride Access Pass, scroll down to our online registration form. Filling this in will save you time on the day of your visit.
We aim to make our attractions as accessible as possible and our 2020 Accessibility Guide will be available soon.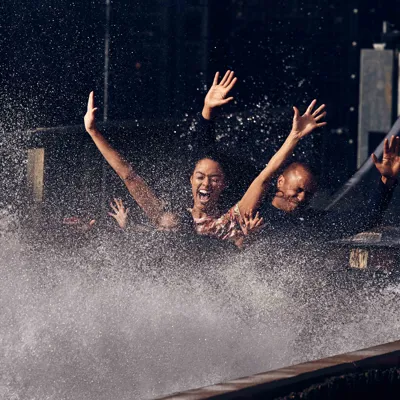 Buying Tickets & Entering the Park
A ticket-holding guest who presents one of the following documents to any Admissions kiosk, can be issued one free Carer Ticket, and a second carer at a reduced rate:
DLA, PIP or Attendance Allowance award letter (dated within the last 24 months)
A valid Blue Badge
Letter from a GP or consultant confirming the need for a full time carer. This does not need to be a letter of diagnosis. (dated within the last 24 months)
Please note that the above documents will not necessarily allow a guest to redeem a Ride Access Pass. See the top of this page for the required documents.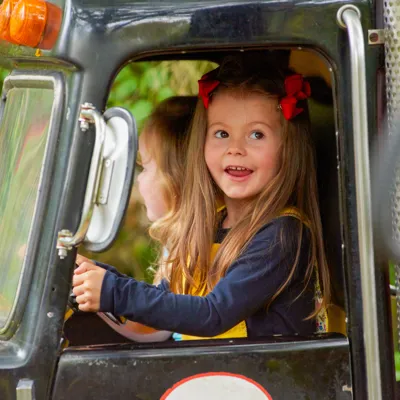 Parking
If you're arriving by car or minibus, Disabled Parking is available in both our Lodge Gate Car Park. Please follow the attendants' instructions.
To use these parking spaces, you must display a valid blue badge in your vehicle. Car parking costs £4 per car per day.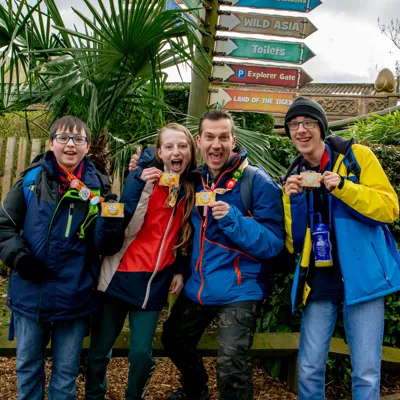 Annual Passes
Adventurers with a disability can obtain a transferable Carer's Pass for Merlin or Chessington Annual Passes. To find out more, please visit the Merlin Annual Pass Hub in Mexicana.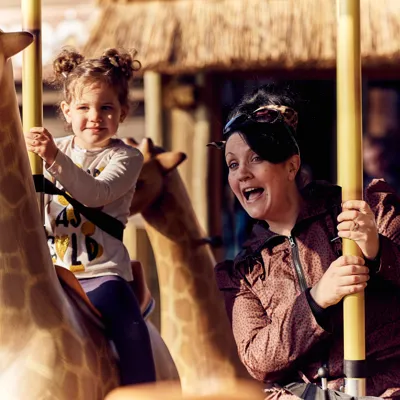 What is a Ride Access Pass?
Ride Access Passes are reserved for adventurers who do not understand the concept of queuing; have difficulties with everyday social interaction; have a limited capacity to follow instruction or to understand others' emotional feelings or expressions, and may become agitated or distressed having to wait for extended periods of time; and permanently non-ambulant guests.
Having a registered disability does not mean you automatically receive a Ride Access Pass.
You can register for a Ride Access Pass using the form on this page, or by bringing one of the following documents to our Guest Help & Information team:
A certified NHS letter from your doctor or consultant clearly stating why you are eligible for the Pass (dated within last 2 years)
A letter or statement from a professional body (e.g. a Nurse or a BUPA Healthcare Advisor) clearly stating why you are eligible for the Pass (dated within last 2 years)
A DLA, DWP or PIP letter stating you are entitled to higher rate mobility allowance - please note, we will only accept higher rate mobility allowance for a Ride Access Pass, no other letters will be accepted (dated within last 2 years)
A blue badge along with an additional form of photographic identification
Pass users may be accompanied by a maximum of 3 companions on any one ride.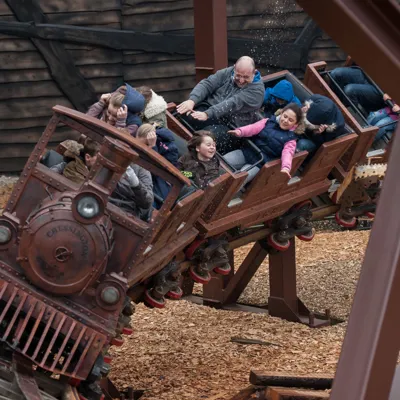 Ride Access Pass Categories
Following guest feedback, we are now proud to offer four categories of Ride Access Pass at Chessington World of Adventures Resort, which we have implemented on a trial basis. Categories are as follows:
ORANGE: Pass user may ride all rides and attractions unaccompanied.*
PURPLE: Pass user must be accompanied by a companion aged 14+ when riding attractions with complex evacuation procedures, and can ride all other attractions unaccompanied.*
BLUE: Pass user must be accompanied by a companion aged 14+, and can ride all attractions.*
YELLOW: Pass user must be accompanied by a companion aged 14+, and can only ride attractions suitable for non-ambulant riders*
*All ride restrictions still apply.
Ride Access Pass Process
Pass users must visit Guest Help & Information every day, where they'll pick up a green Ride Access Pass card. Adventurers also have the option to collect a wristband, if they do not wish to show their gold Registration Card at each ride.
Most rides have a designated entrance for Ride Access Pass users. The entrance for each individual attraction is highlighted in the Accessibility Guide.
On arrival, the Ride Attendant will ask to see today's Ride Access Pass, alongside either a valid gold ID card or a wristband.
Before allowing access to the ride, the Ride Attendant will mark the card with the time at which the Pass User can enjoy their next attraction – placing them in a 'virtual queue'. (This time is calculated by adding the queue time of your current attraction, to the time now.)
Once your pass is full, you can return to Guest Help & Information, where we'll replace it with a new one (you must bring your completed card).
A maximum of three companions may accompany the pass user on any one attraction, and can be interchanged throughout the day. For some pass users, a companion will be compulsory – further details can be found in the Accessibility Guide.
Height, size and other safety restrictions also apply, and are detailed in the Accessibility Guide as well as on signage throughout the park.
Ride access with cast, air boot & splint
Unfortunately as a health & safety requirement adventurers with a cast, air boot or splint will be unable to experience some of our attractions.
First Aid Centre
This is located in Forbidden Kingdom, next to the entrance to ZUFARI: Ride into Africa! The First Aid Team caters for a number of special needs, including the cold storage of medicines.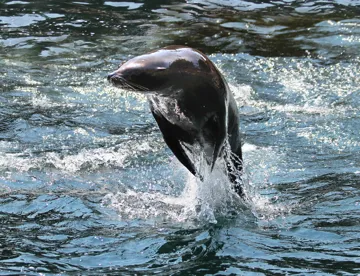 Wheelchair & Mobility Scooters
Wheelchair hire is available from Adventure Point Gift Shop and is charged at £10 per day, plus a £50 fully refundable pre-authorisation on a credit or debit card. Registered disabled guests with documented proof may hire a wheelchair free of charge, but a £50 pre-authorisation will still apply - please speak to a member of staff on your visit for more information. The number of wheelchairs we hold is limited, and we cannot guarantee their availability. Please note wheelchair loss or damage may result in a charge. Failure to return the wheelchair will result in a charge of £185.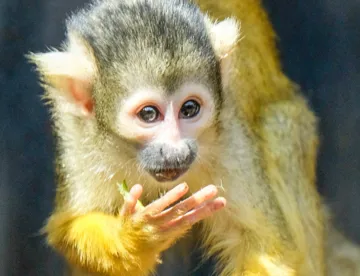 Toilets
Toilets with disabled access are available throughout the Park and you'll find their locations marked on the Park Map
Disabled Changing Places Toilet
Our Changing Places Toilet is located in Wild Woods with a height adjustable changing bench, shower, toilet and a hoist. To access please use a RADAR key, or speak to a member of staff.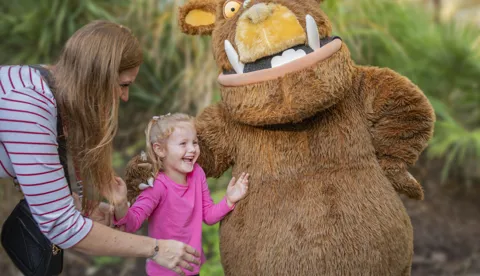 Guest Help & Information
Located in Adventure Point, this should be your first port of call. The Guest Help and Information Team can offer advice on ride access and restrictions, issue Ride Access Wristbands and Passes (conditions apply) and provide further information on facilities for adventurers with a disability. Guest Help & Information can also check Adventurers' heights to confirm which rides they can go on.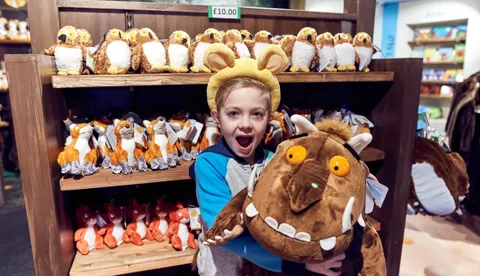 Restaurants & Shop
If you need assistance when visiting any of our shops or restaurants, you'll find Hosts on hand who will be happy to help.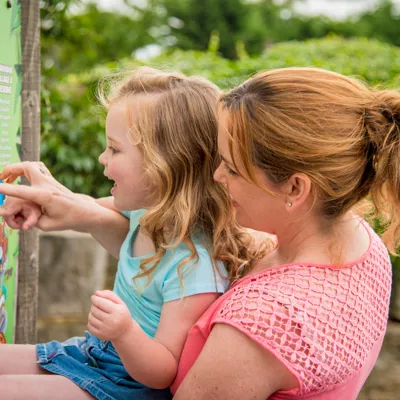 For safety reasons, the number of Ride Access Pass users allowed on certain rides at any one time may be limited. Parties may be divided into smaller groups and there could be a wait before boarding.
In certain situations (such as extreme weather conditions, mechanical problems or power interruptions) it may be necessary for adventurers to be evacuated from a ride, possibly from the highest point.
For safety reasons, users of some Ride Access Passes must be accompanied by at least one companion aged 14 or over, unless otherwise stated. If required, at least one companion must be present at Guest Help & Information when collecting the Ride Access Pass.
Companions accompanying a disabled companion on to rides must sit in the same carriage, boat, seat or row, and they must be able to assist with loading and off-loading (including transfer to and from wheelchairs). Our ride hosts will provide instruction but, for everyone's safety, they cannot help with lifting.
Helpers must be able to communicate safety restrictions and messages, and assist with any emergency or evacuation procedure, which may involve lifting and transferring their disabled companion from a ride into an evacuation chair or harness at high level.
Disabled adventurers may be accompanied by a maximum of three companions at any one time.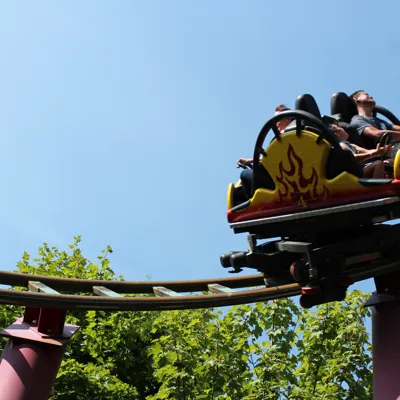 Ride Safety
For your comfort and safety, please note that the information shown here is in addition to the general ride restrictions that apply to all adventurers. These are shown at the entrance to each ride and it is the responsibility of all adventurers to check these before deciding to ride.
Several rides are unsuitable for adventurers with heart, neck or back conditions, or anyone that had undergone recent surgery.
On many of our rides, adventurers must be capable of bracing themselves in an upright position. These rides are indicated in our Accessibility Guide.
As well as complying with all ride restrictions, it's a good idea to watch our rides in motion before deciding whether you'd like to ride.