Please share your feedback by emailing feedback@chessington.co.uk. 
We value feedback from our guests because we are committed to providing the best possible experience for our guests, from start to finish. We understand that everyone's experience is unique and want to ensure we are meeting and exceeding the expectations of all our guests and welcome all comments regarding your experience with us here at Chessington World of Adventures Resort.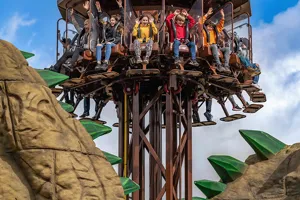 To ensure that we can respond to your feedback fully please ensure that you include the following in your correspondence: 
Title

 

Full Name

 

Address

 

Telephone Number

 

Proof of purchase from your visit - this can include your tickets, receipt, or a copy of your bank statement. If you are sending an email please either scan this information or write your order number in

To ensure that we are able to investigate your feedback fully, please contact us within 6 weeks of your visit. We regret that we are unable to assist with feedback after this time

Due to our commitment to our environment, we only accept feedback in electronic form
Our team receive a high volume of emails on a daily basis, and we aim to respond to all queries within 7 working days. While we welcome follow-up emails including additional information or attachments, we ask that you please do not email chasing a response during our advertised response period, as this may increase your response time. 
The Customer Services Department is open Monday to Friday, 9am - 5pm. 
Thank you for taking the time to contact us.