We know that, sometimes, not everything goes to plan during your adventure. Wherever possible, we look to resolve this while you're still with us, with our dedicated Guest Help & Information centre located in Adventure Point.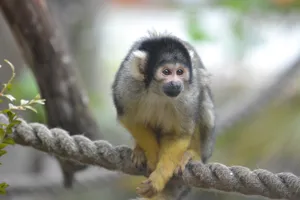 How to complain to Chessington World of Adventures Resort
If you would like to complain to Chessington, please contact us within 6 weeks of your visit to the theme park. 
Please include the following in your first correspondence:  
Full Name

 

Address

 

Preferred Contact Details: email address and phone number

 

Proof of Visit: please attach your tickets, receipts or a copy of your bank statement

We will endeavour to get back to you within 7 working days
HOW DO I ESCALATE MY COMPLAINT?
If you are not happy with the way your complaint has been handled, the escalations procedure is as follows: 
Reply to the latest email from the team stating you would like to escalate your feedback, a member of our Customer Services Management team will review the feedback and contact you to resolve the issue. 
If you are still not happy, you can email our Senior Resort Excellence Manager at annaleese@chessington.co.uk and you will receive a reply within 7 days. 
All feedback received is fully investigated by our teams and taken seriously.