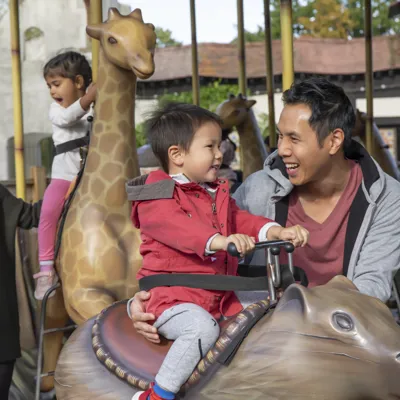 IN THE HEART OF THE PARK
A fun carousel ride, suitable for all ages and accessible for guests in wheelchairs to ride. You just need to pick an animal and watch out for the splash of water as you journey around the Adventure Tree in the heart of Adventure Point!
RIDE INFORMATION
Located in Adventure Point
No Minimum Height
Adventurers under 1.3m must be accompanied by an adult aged 16+
No Maximum Height
For safety reasons, Adventurers must be properly secured in the ride seat
Adventure Tree Carousel is wheelchair accessible
Not suitable for Adventurers with heart conditions, high blood pressure, back problems, or neck problems
Adventure Tree Carousel opened in 2017.