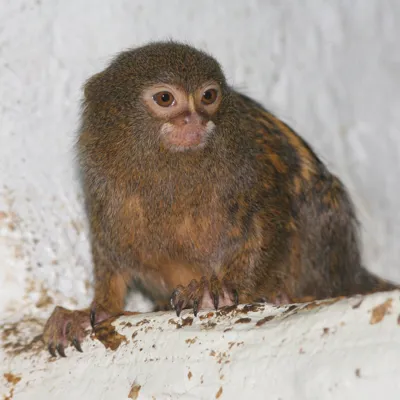 Here at Chessington we have 3 Pygmy marmosets, 2 males - Icana (born 2013) and Atilla (born 2011) and one female - Luminina (born 2012). It may take you a while to find all 3, as they are the smallest living species of monkey in  the world today. Not only are they small, their brown/grey colouring makes them very camouflaged with the trees and surroundings in their environment, making them very hard to spot. Their faces are a good giveaway though - white markings on their faces help them identify each other and are also used as a communication tool.
FUN FACTS:
Pygmy marmosets have incredibly flexible necks and can rotate their heads nearly 180 degrees.
Pygmy marmosets are cabable of using their teeth to create near perfect circles within trees - great for extracting tree sap and gum.
They are the smallest monkey

in the world (but not smallest primate).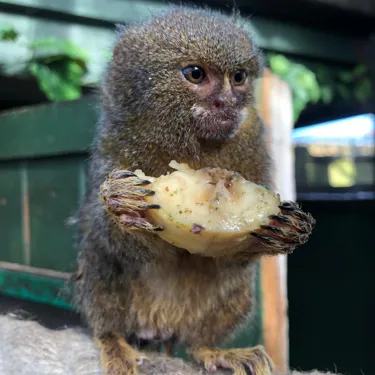 Where are they from?
They are found in South America - Bolivia, Colombia Ecuador & Peru.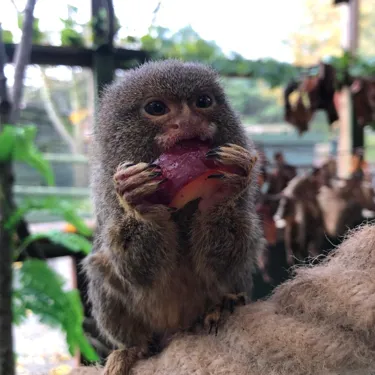 How long do they live?
They live for around 12- 14 years in captivity. In the wild it's very hard to get an average figure as they have so many predators due to their size.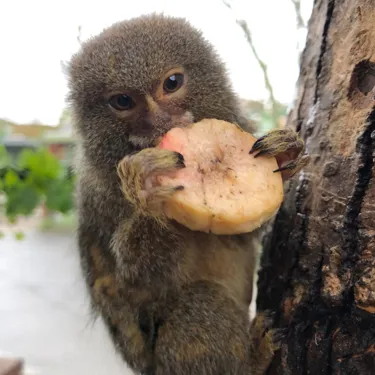 How big are they?
They are the worlds smallest living monkey, with a body size about 15cm long. Their tail is actually longer than their body. They weigh on average about 100g (the weight of a tangerine).
Conservation Status
Vulnerable and decreasing. Mainly due to habitat degredation and human land use. They rely a lot on Tree gums and saps for food in the wild and their home range is small and cannot rely on finding fruit. As human inflicted deforestation worsens, there are less trees therefore less food sources.