About Us
Here at Chessington we one Golden Head Lion Tamarin - A female named Tamra (7 years old). You can find her living with the Pygmy marmosets. She definitely stands out from them though, being much larger and much brighter in colour. She also has a lovely golden mane around her head so it's very easy to see where the species gets their name from. While they wouldn't live in the same place in the wild, Golden Headed Lion Tamarins have a similar diet and live in similar habitats  to Pygmy Marmosets. They are also both part of the same family of primates (Callitrichids). 
FUN FACTS:
Golden Headed Lion Tamarins often sleep within tree trunks
Tamarins mainly give birth to twins
Where are they from?
Endemic to only one state in Brazil (Bahia)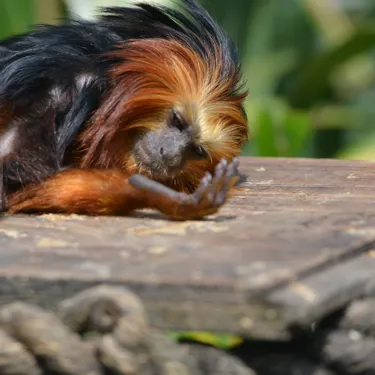 How long do they live?
They live for around 15 years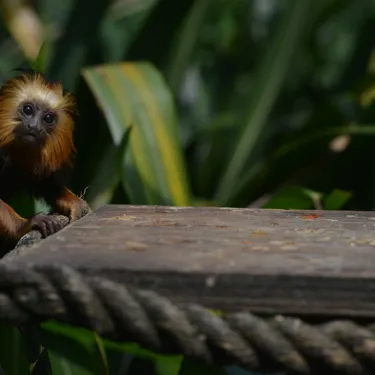 How big are they?
They are quite small, weighing about 500-700g and about 30cm in length. Their tail is also longer than their body but has no grip in it (not prehensile)
Conservation Status
Endangered and decreasing. They are only found in 1 state of Brazil and their habitat is becoming more and more fragmented due to deforestation for human developments/agriculture such as cattle…