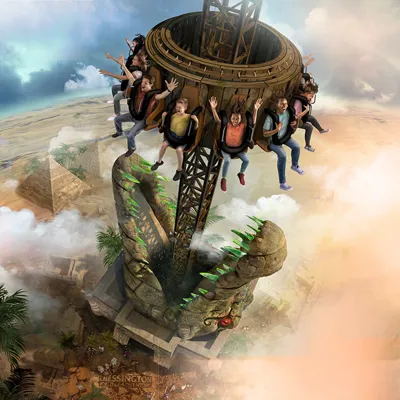 BRAVE THE DROP, RELEASE THE CURSE
Set to 'drop' on April 12th, those daring will plunge 25m into the giant jaws of a crocodile, Sobek, the ancient Egyptian Crocodile God and protector of the Nile, who has been possessed by evil spirits, transforming him into a cruel deity. With the once fertile Nile laying stagnant, riders must take part in a ceremony to banish the evil spirits from Sobek, plunging into the crocodile's soul and freeing the waters back into the Nile.
Those between 1.2m and 1.3m must be accompanied by an adult over the age of 16, while those a minimum height of 1.3m can 'drop' alone.
BE THE FIRST TO KNOW
Sign up below to be one of the first to hear when you can 'drop' on our NEW ride.