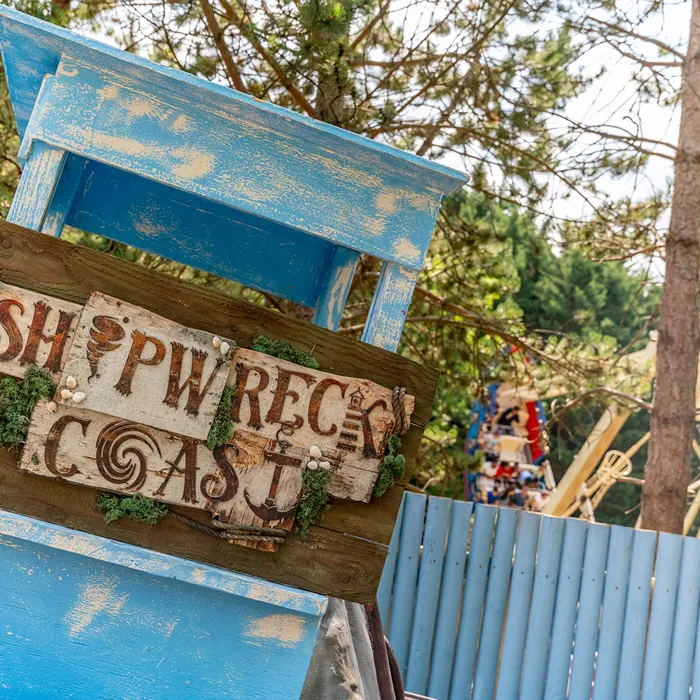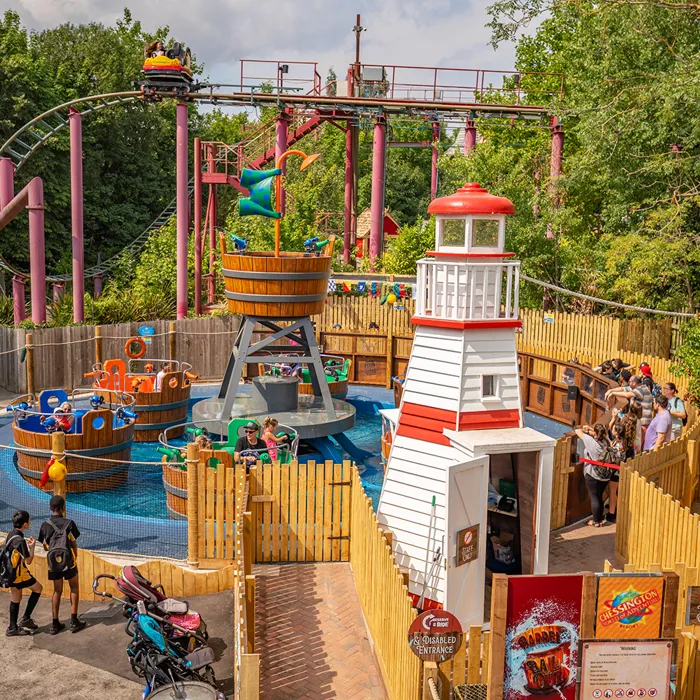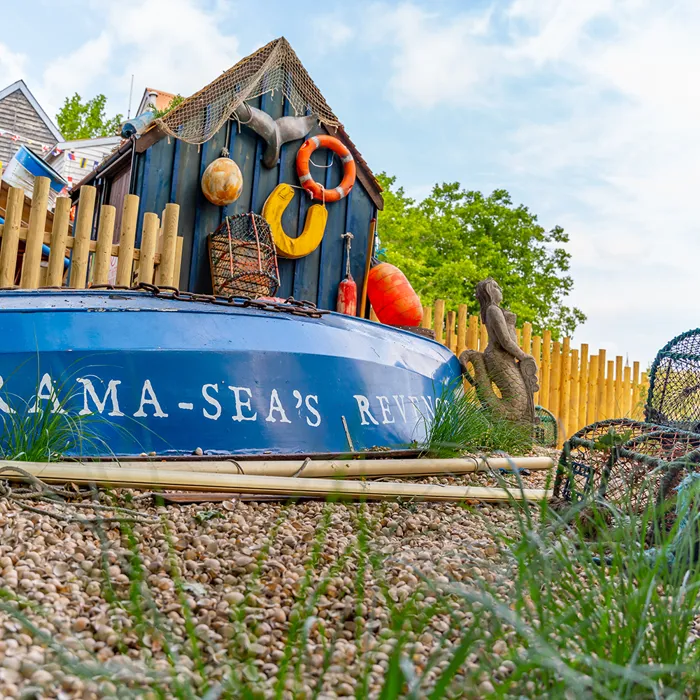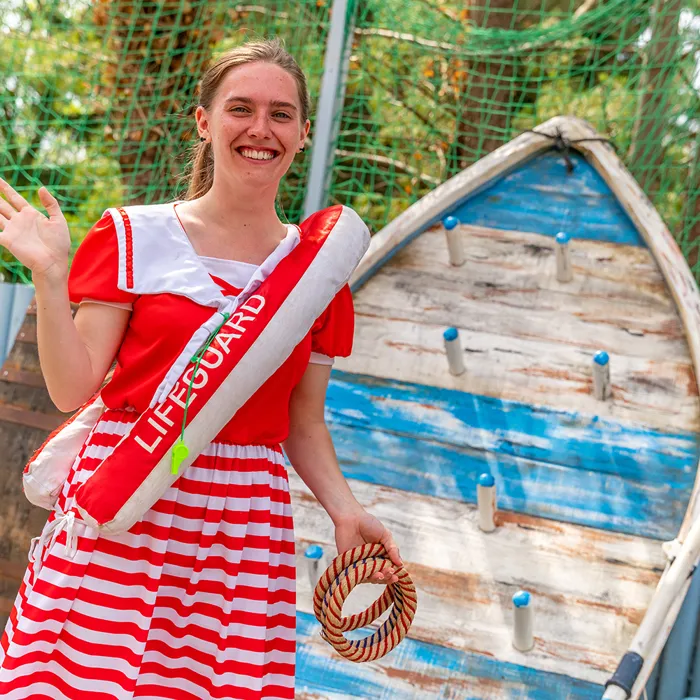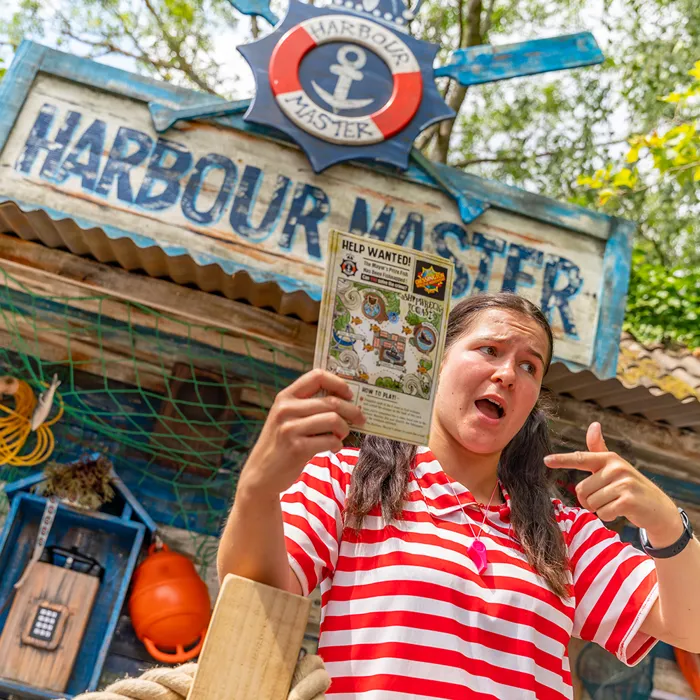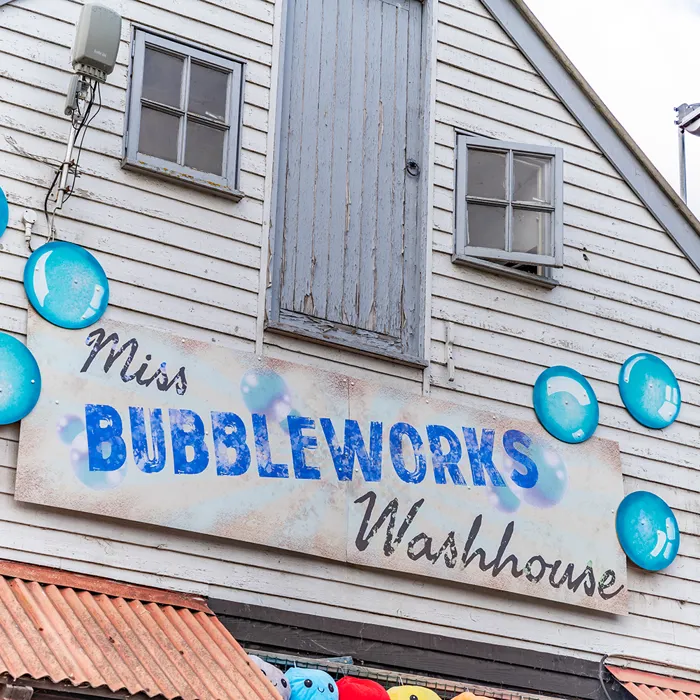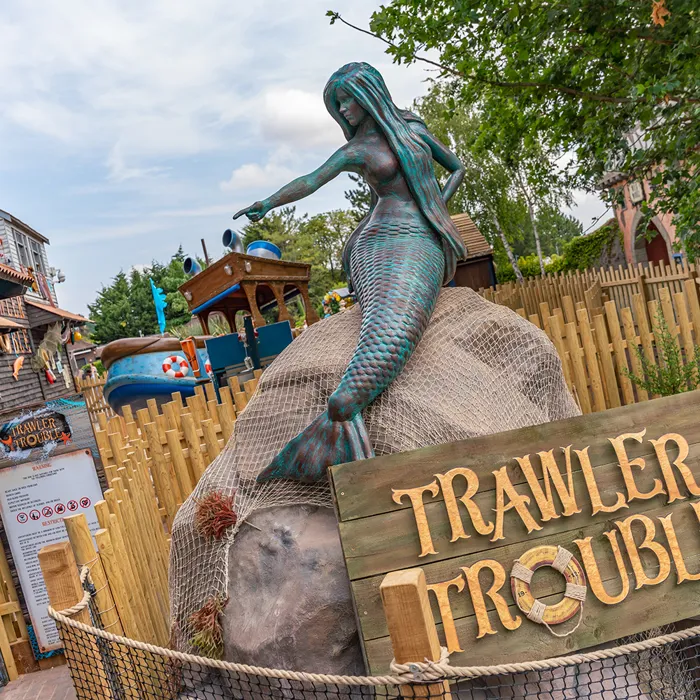 AHOY ADVENTURERS!
We're so excited to announce the arrival of our NEW land, 'Shipwreck Coast', The wild, wet and windy shores of this new land will transport you to a disaster ridden harbour town that includes two brand-new rides, as well as our favourites, Blue Barnacle and Seastorm.
It's all hands-on deck as disaster strikes at the docks! The harbourmaster needs your help at the new Barrel Bail Out! attraction, where a freak maelstrom has engulfed the infamous harbour, and all his goods have washed into the troubled waters. Jump inside a barrel and grab a pump to help bail out the water before they're lost to the sea forever. Will you brave the whirlpool and race to empty the barrels of water? It's a barrel of laughs, but be warned, you will get wet!

Over at Trawler Trouble, you'll discover the Captain and his crew of an unsuspecting fishing vessel have run aground, having been lured near the rocks by a legendary mermaid. Will you help rock the boat in an attempt to release it back into open water, or will it remain and join the rest of the wreckage washed up at Shipwreck Coast?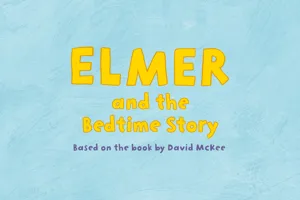 ELMER AND THE BEDTIME STORY
New for this year - join us on The Mane Stage this year, where our favourite patchwork elephant stars in his very own show as we bring the delightfully fun 'Elmer and the Bed Time Story' book by David McKee to life. It's perfect for your little adventurers so don't miss out!
Find out the daily show times on our Chessington App, which can be downloaded from the Apple App Store on iPhone or Google Play Store on Android devices.
Download Now
PLUS RETURNING IN 2022...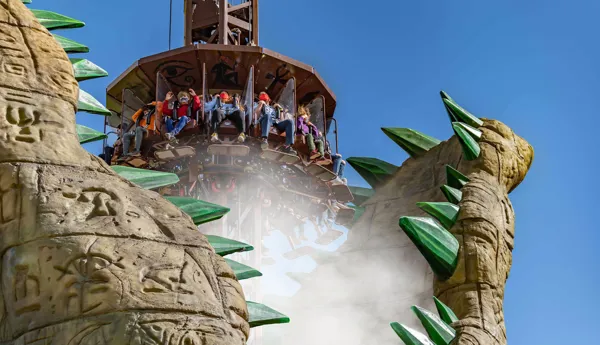 Croc Drop
Those daring will plunge 25m into the giant jaws of a crocodile, Sobek, the ancient Egyptian Crocodile God and protector of the Nile, who has been possessed by evil spirits, transforming him into a cruel deity.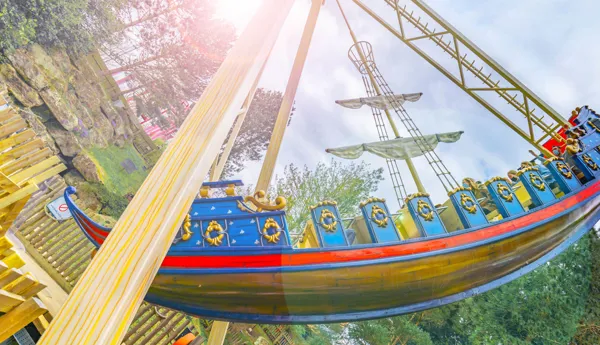 Blue Barnacle
The notorious ship, Blue Barnacle, has run ashore and is marooned at Pirates' Cove. The Captain requires a fearless motley crew to heave-ho and to set sail once again...but ye be warned, the waters are known to be rough in these parts.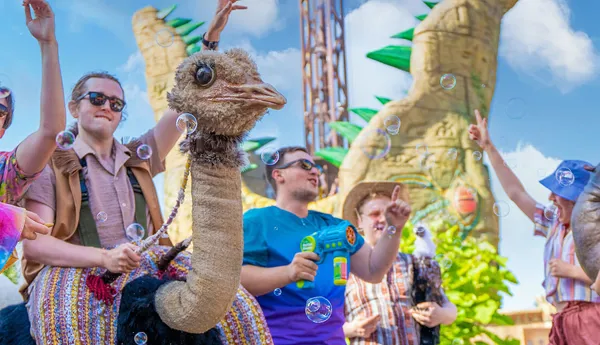 YEAR OF EVENTURES
We've got a ROARsome line up of events which have returned for another year of WILD fun. From Britain's Wildest Music Festival to spooky goings on at Howl'O'ween complete with our festive family favourite Winters Tail. Don't miss out… find out more!
Includes entry to Theme Park, Zoo & SEA LIFE Centre
Pre-booking is essential for entry
Limited capacity
Rainy day guarantee - get a free return visit
OVERNIGHT STAY WITH PARK ENTRY
Includes entry to Theme Park & Zoo
A Delicious Breakfast
Themed & Standard Rooms
Early Ride Access
Free Parking
Hotel Entertainment
With EVEN MORE exciting news on the horizon...
Sign up here to be the first to hear what else is washing up on the shore of 2022!