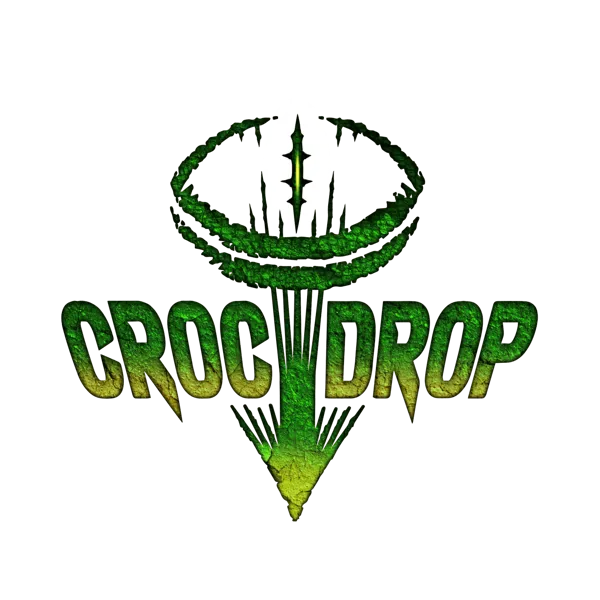 Croc Drop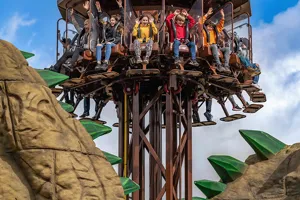 BRAVE THE DROP, RELEASE THE CURSE
Those daring will plunge 25m into the giant jaws of a crocodile, Sobek, the ancient Egyptian Crocodile God and protector of the Nile, who has been possessed by evil spirits, transforming him into a cruel deity. With the once fertile Nile laying stagnant, riders must take part in a ceremony to banish the evil spirits from Sobek, plunging into the crocodile's soul and freeing the waters back into the Nile.
Those between 1.2m and 1.3m must be accompanied by an adult over the age of 16, while those a minimum height of 1.3m can 'drop' alone.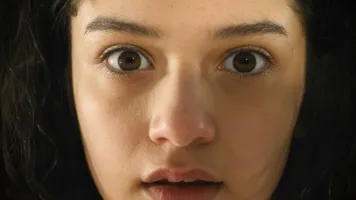 CHECK OUT OUR AD!
Our brand TV Advert for 2021 featured our new ride Croc Drop. Have you seen Sobek feature on your Television screen yet?
RIDE INFORMATION
Adventurers must be a minimum of 1.3m to ride alone.
Adventurers between 1.2 and 1.3m must be accompanied by an adult over the age of 16.
Adults can accompany a maximum of 2 Adventurers, sat either side of the adult.
Adventurers must be properly secured under the ride over the shoulder harnesses; therefore, this ride may not be suitable for Adventurers with torso measurements approaching 51 inches.
Not suitable for those with a fear of heights.
Adventurers must have a minimum of 3 full limbs, arm or leg amputations must be below the elbow or the knee.
Not suitable for Adventurers with heart conditions, high blood pressure, back problems, neck problems or expectant mothers.
Adventurers must be able to sit upright unaided and be able to brace themselves against the forces of the ride.
Adventurer's must be able to transfer without the assistance of a carer.
May not be suitable for Adventurers with epilepsy, strobe lighting in use.
May not be suitable for Adventurers with breathing difficulties, water and smoke affects in use.