COMING SOON...
JAW DROPPING NEW RIDE FOR 2021
Follow our Head Archaeologist's Blog as she uncovers clues about the latest discovery at Chessington World of Adventures theme park
#4 KEEP AN EYE-ROGLYPHIC OUT
01.10.20
Adventures…
Something Pharaoh-nominal happened at Chessington South Train Station where mysterious hieroglyphics appeared.
Are there more and what do the hieroglyphs mean? Perhaps the name of something significant?!
Check back for more and see if we can decipher what's to come…
#3 It's Sobek!
28.09.20
With your help, I've snapped up as much information as possible and pieced together all the clues – the drawings of the mysterious reptile we found at the excavation site is the Crocodile God, Sobek!
Make sure you keep an EYE-roglyphic out as we'll be unearthing more information soon… dig ya later!
#2 An Exciting Discovery...
25.09.20
Adventurers…
I've made a NEW jaw-dropping discovery whilst on the excavation site - take a look at my second video diary to unearth our discovery.
Does anyone recognise this mysterious reptile? It seems no one knows what - or who - it is…
Check back soon to see if we've solved the mystery!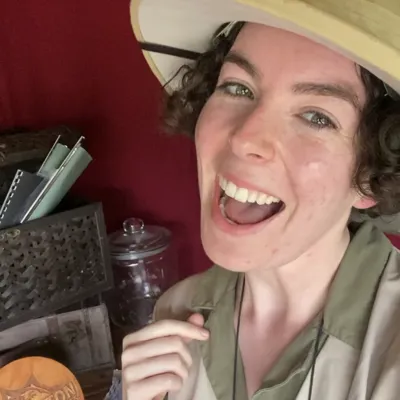 #1 Meet Viv...
18.09.20
Hi, I'm Vivienne Crocker (but you can call me Viv!),
I've just started here as the Head Archaeologist at Chessington World of Adventures Resort.
I've been tasked to recruit as many budding Archaeologists to help unearth the hidden secrets of the Forbidden Kingdom.
I thought it would be great for us to get to know each other so check out my first video diary...
Are you up for the JAW-SOME challenge?
Psst - remember to check back for my next video!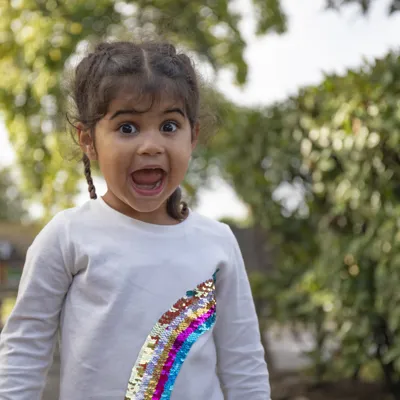 WIN TICKETS TO THE LAUNCH
Go down in history... be one of the first to experience our new JAW-some ride in 2021. 
All you have to do to be in with the chance of winning, is snap a selfie with our EYE-roglyphic at the Resort and share on Instagram using #Chessington2021 for your chance to WIN a place at the launch!
Share Now