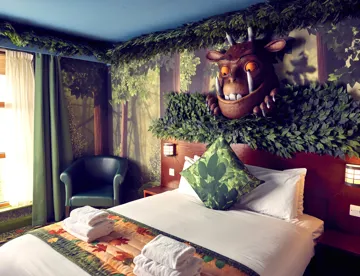 GRUFFALO ROOM
Journey into the deep dark wood and discover your stunning, fully-themed room.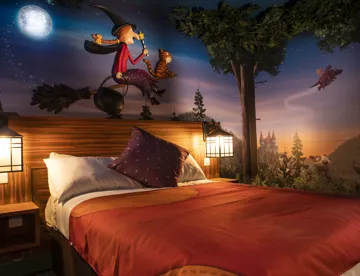 ROOM ON THE BROOM ROOM
Immerse yourself in the spellbinding world of The Witch, Dog, Bird and Frog with this fully themed room.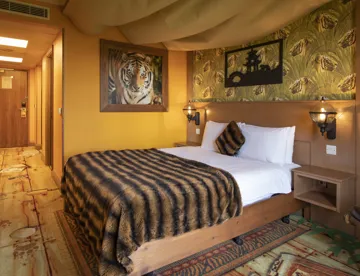 TIGER ROOM
Fully themed throughout and with a wonderful view across the Wanyana Reserve, your little cubs will have loads to roar about!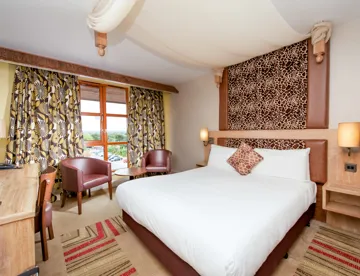 AFRICAN ADVENTURE ROOM
Step into your fully-themed room which includes animal prints and African scenery. Embark on a wild adventure...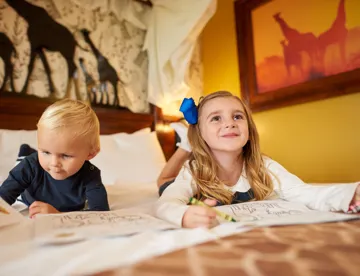 GIRAFFE ROOM
Enjoy treetop views over the Wanyama Reserve with a night in our Giraffe themed room.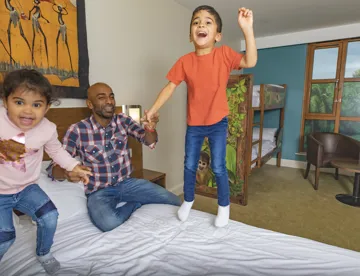 STANDARD ROOM
The ideal option for the whole family without compromising on style or comfort.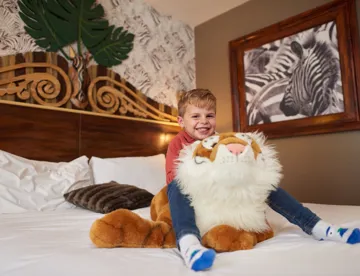 ZEBRA ROOM
Kick back and soak up the African atmosphere complete with zebra wall art and framed pictures!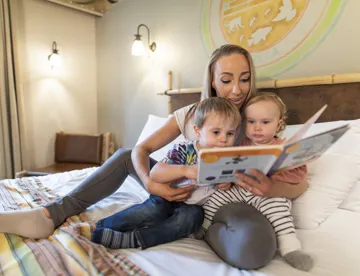 DISCOVERY STANDARD ROOM
The perfect place to rest after a WILD day of exploring and discovering
MONKEY TEMPLE ROOM
Ascend to exciting new heights with a magnificently mysterious stay in the fully-themed Monkey Temple Room.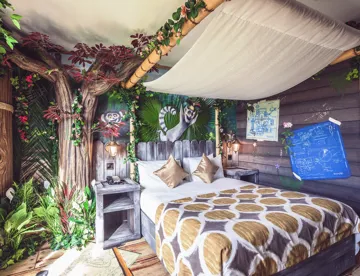 PENGUIN ROOM
Spend the night in one of our perfectly themed Penguin Rooms, with views out over the animals of the Wanyama Reserve!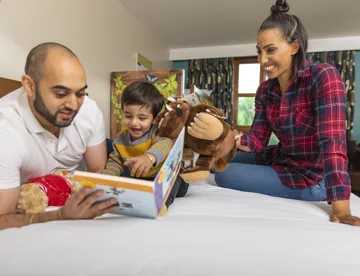 ACCESSIBLE ROOM
If you're looking for an accessible room, you will be able to enjoy a short break in a themed, accessible room. The hotel offers a mix of Standard, Giraffe, Monkey Temple and Discovery rooms.