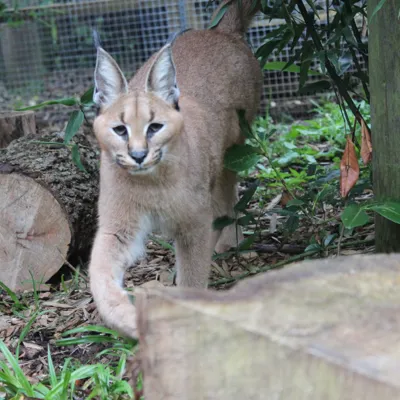 Otherwise known as the "Desert Lynx', the solitary and predominantly nocturnal Caracal has a wide habitat tolerance.
In the wild, they can be found in woodland, savannahs and shrubland throughout Africa; jungle scrub and desert in India; and arid, sandy regions and steppes in Asia.
They are considered threatened in Asia and North Africa, while in central and southern Africa, the species are widespread.