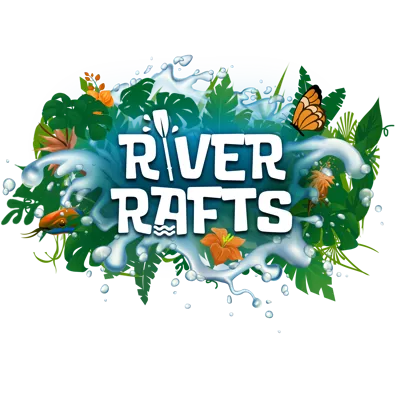 EXPERIENCE RIVER RAFTS IN THE RAINFOREST
Make a splash on mini-log flume, River Rafts – watch out though for the cheeky chimps that live along the waterway!
Ride Information
Adventurers must be 0.9 metres tall or over to ride.

Any Adventurer between 0.9 metres and 1.2 metres must be accompanied by an adult aged 16 or over.

Accompanying adults must sit in the same boats.

Each boat accommodates up to 3 unaccompanied children or 1 child and 1 adult maximum – an unaccompanied child is an Adventurer who is over 1.2m but under 16.

Maximum of 140kg per boat.

Not permitted for expectant mothers.

Not suitable for Adventurers with heart conditions, high blood pressure, back or neck problems.
Accessibility Information
Prosthetics
All prosthetic limbs must be secured to the guest's body or removed before boarding any ride.
Prosthetics must not inhibit the required seating position.
Non - Ambulant & Wheelchair Access
You must have full upper body strength including head and neck control and be able to brace against the forces.
Guests using a wheelchair must be able to transfer into the ride vehicle without assistance
Guests must be able to sit up and hold themselves upright without assistance from a carer for the duration of the ride
Guests must be able to hold on tight to lap bars or handrails
Arm amputations above the elbow are not prmitted
Any leg amputations are not permitted on the ride even with prosthetics
Guests with leg amputations are required to wear leg prosthetics if the removal of the prosthetic will mean they are no longer ambulant
Missing Limb or Amputation Information
Guests must have a minimum of 3 full limbs, arm amputations only are permitted on this ride. Amputation must be below the elbow unless the adventurer is wearing a prosthetic
Ride Effects
Adventurers will get wet on this ride.
Accessibility and Limb Difference Guides
A full list of restrictions are detailed in the Accessibility Guide and Limb Difference Guides below.