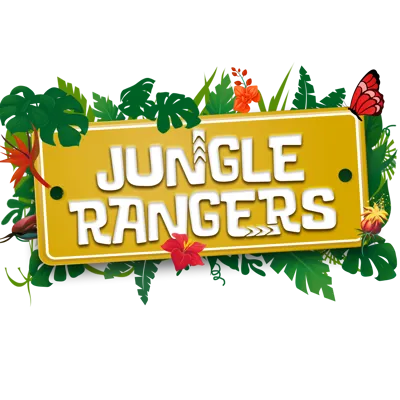 EXPERIENCE JUNGLE RANGERS IN THE RAINFOREST
Families will start their journey into the Rainforest by taking the wheel on Jungle Rangers, a car ride where the kids are in control. Young explorers will navigate their vehicle along the bumpy trail road and through the undergrowth, spotting the colourful creatures living on the forest floor.
Ride Information
Adventurers must be a minimum of 1.2m tall to ride unaccompanied. Accompanying adults must sit in the same car.

Each car accommodates up to 2 adults with a maximum of 6 per car (2 adults, 2 children and 2 babes in arms). 6 Adventurers may ride in a car provided there are two babies /toddlers sat on each of the adult's lap in the back row of the car)

Maximum of 2 adults per car.

An accompanying adult can supervise a maximum of 4 Adventurers under 1.2m per car (2 children in the front, 1 on the rear seat next to the adult and 1 baby/toddler on lap).

Not suitable for expectant mothers.

Not suitable for Adventurers with heart conditions, high blood pressure, broken limbs, back or neck problems

Adventurers with any type of cast are not permitted to ride

Adventurers with any type of limb support are permitted to ride as long as the bone isn't broken

Adventurers who are non-ambulant are permitted but meet the following conditions:

- Wheelchair users must be able to transfer unaided or with the assistance of a carer who must sit in the same car.

- Adventurers must be able to hold themselves upright without assistance from a carer for the duration of the ride.

- Adventurers must be able to hold on tight.