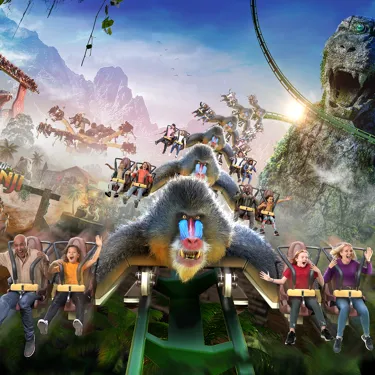 Mandrill Mayhem
Get swept up in the long arms of a mandrill in the World's ONLY Jumanji rollercoaster. Ride around the iconic sites of Jumanji, brave Chessington's first inversion, and all while dodging the hazards of the jungle.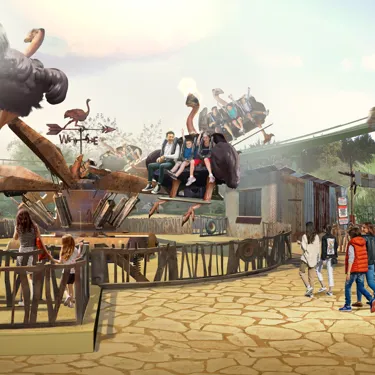 Ostrich Stampede
Ride on the back of one of the world's largest birds and join the stampede! Watch out though, you may need to swerve a herd or two on your journey through the dunes.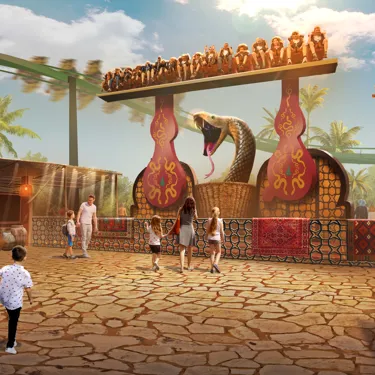 Mamba Strike
If you go down to the bazaar today, you might just get a big (venomous) surprise – a Black Mamba! Dodge the fangs on a dizzying, untameable ride right in the heart of Jumanji.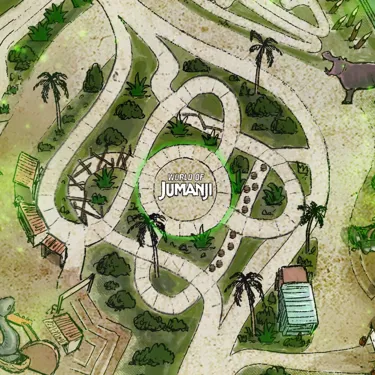 Jungle Maze
Can you navigate through the Jungle Maze? Some pathways trickier than others!
© 2023 Columbia TriStar Marketing Group, Inc. All Rights Reserved.