WILDERFEST is perfect for young festival-goers - so whether its your first one ever, or your first one this year – don't miss out on Britain's WILDEST Festival. Tickets now available - Wilderfest includes full theme park and zoo entry.
24th July - 31st August 2021
Tickets online from £37
Families & Young Thrillseekers
Calling all party animals!
New for 2021 - Get ready to croc 'n roll this summer at Britain's WILDEST music festival here at Chessington for the first time. Feel the Resort come to life, featuring live music across five stages, roaming entertainment, plus a whole load of family festival fun - you'll be singing, dancing, and of course riding, all day long!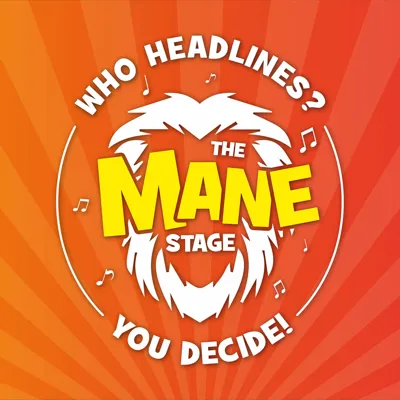 Who Headlines at Wilderfest? You Decide!
Be front row as three of the hottest musicians in the Animal Kingdom make their debut performances and battle it out on The Mane Stage to become the headlining artist of WILDERFEST 2021. Who takes the spotlight is in the paws of the crowd - will you ROAR loud enough for your favourite PURR-formance?!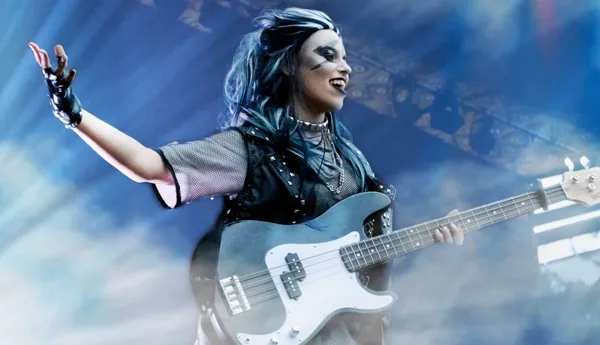 Led Zebra
Have you HERD? Led Zebra is stampeding onto the Mane Stage this summer and totally Rockin' out. Get ready to stomp your hooves as she dazzles you with her Rock 'n Roll skills… stripes and all!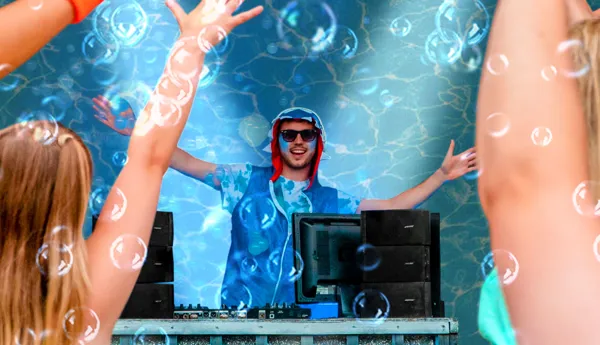 DJ Sharkey
Forget baby shark, put your fins together for DJ Sharkey! He's surfaced from the deep and swam his way up the charts and into the spotlight. Sink your jaws into his awesome set as he makes a splash at Wilderfest this summer!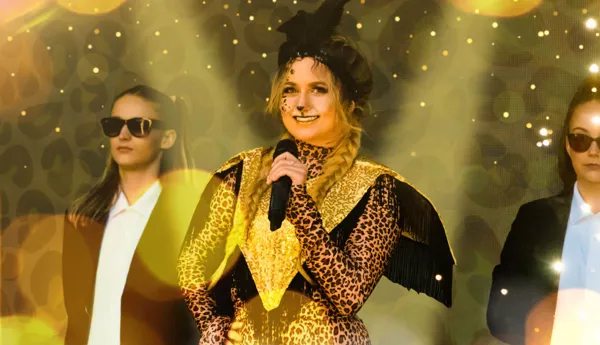 Lady Ra Ra
Put your paws together for Lady Ra Ra, our glamorous pop diva also PURRR-forming on the Mane Stage this summer. She might look like a pussycat, but this fabulous kitten has clawed her way to the top and wants to be the star of Wilderfest this year!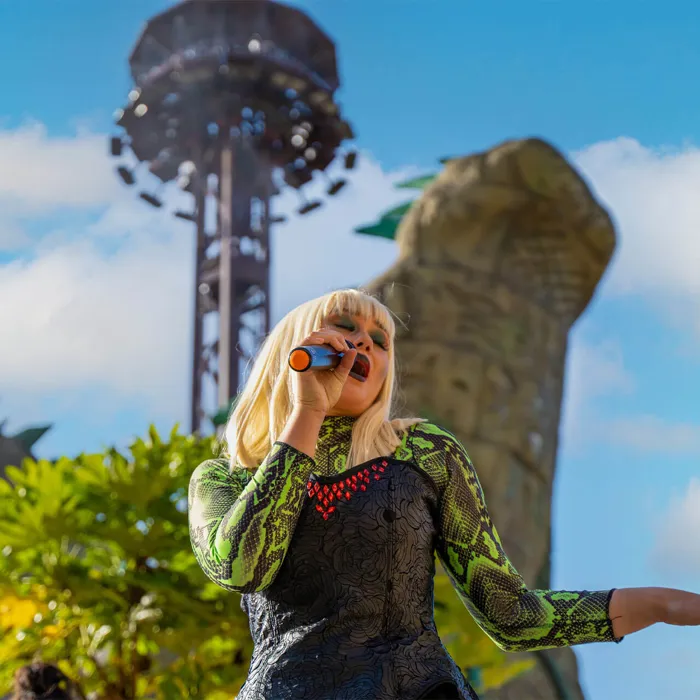 Wilderfest Hissie Elliot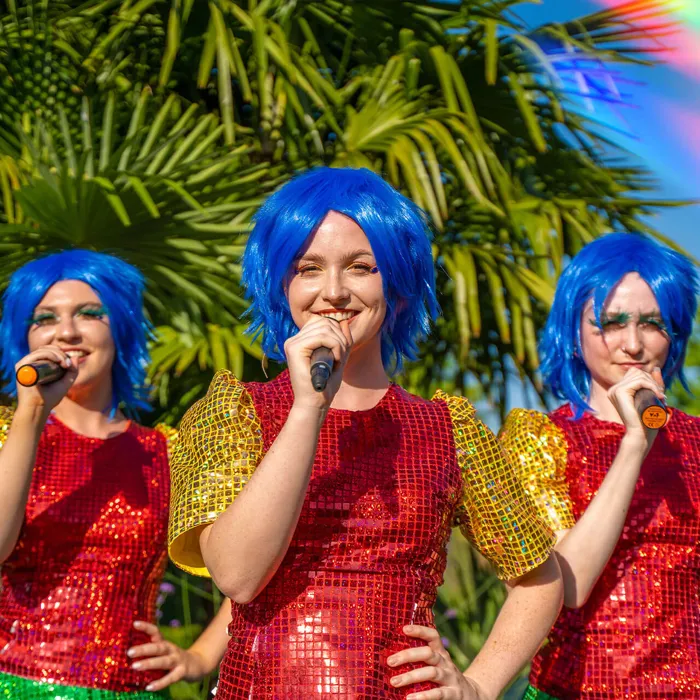 Wilderfest Lorikeets
Let's PAW-ty!
There's music everywhere! Like all festivals we've got plenty of stages with live music and singing to keep you grooving all day long. As well as the Mane Stage, we also have live acts on four more stages around the Resort on the Mini Stage, Adventure Stage, Wild Stage and Forbidden Stage! 
Flying on to our stages this summer are The Lorikeets, the hottest girl band from the Rainforest. They'll be collaborating with the phenomenal Hissie Elliott who will be making her debut performance – expect more than just scales from this talented artist.
Wilderfest Groupie Troupe Performers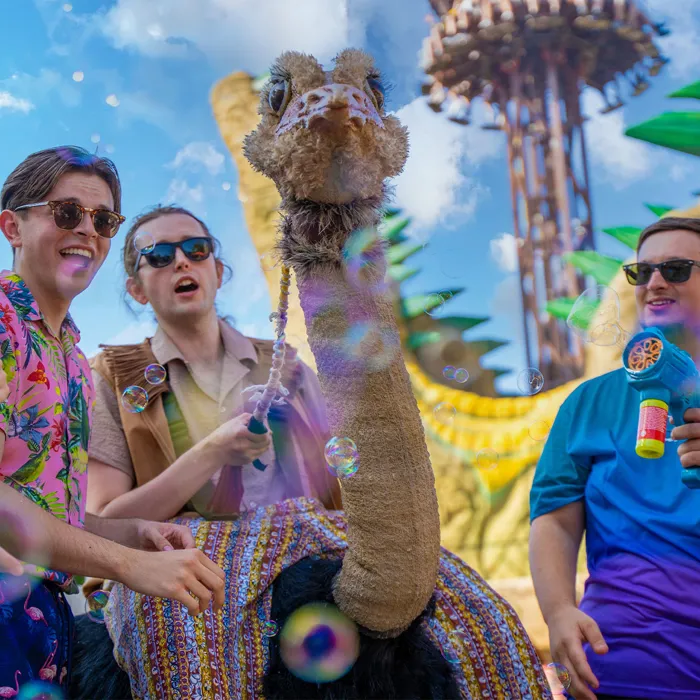 Wilderfest Groupie Troupe Entertainment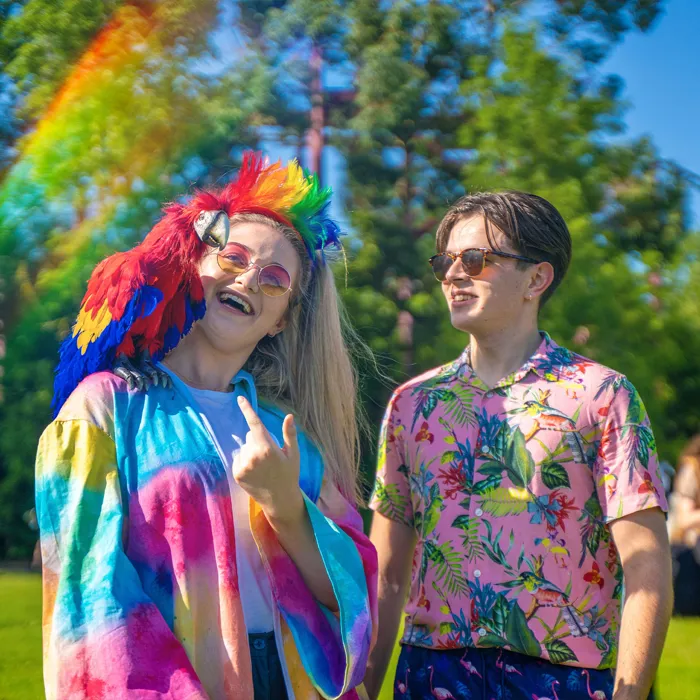 Wilderfest Groupie Troupe Family Entertainment
Meet the Groupie Troupe!
They're Wilderfest's biggest fans and they're absolutely WILD. Make sure you keep an eye out for the HISS-terical troupe of Groupies roaming the resort throughout the summer. They're the funniest bunch of festival-goers ever, so make sure you stop them an ask all about their favourite acts and who they think should headline this year's festival!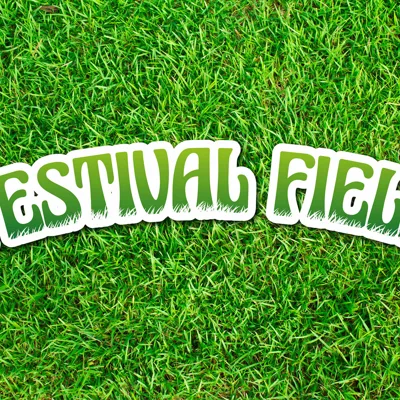 Chill Out on Festival Field
Don't miss out on the brand new FESTIVAL FIELD - a whole area of the resort packed full of mouth-watering street food, fun games, and plenty to keep the whole family fuelled and entertained. Get into the festival spirit at the Glitter Bar or why not swap your wellies for your sandals and chill out on our Backyard Beach - perfect for taking a break from all the festivities! We've got plenty of tasty treats available, including a hot dog swing grill, chocolate fountain and even a brownie bar, to name a few!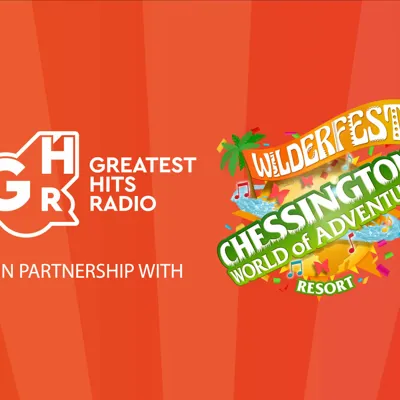 GREATEST HITS RADIO
Wilderfest is in partnership with Greatest Hits Radio.

Greatest Hits Radio is all about the biggest songs of the 70s, 80s & 90s – those classics from the world's greatest artists including Queen, Madonna, David Bowie, Blondie and Elton John. They're the songs you know, love and that still sound great today and all these Greatest Hits are played by some of the UK's most loved presenters including Simon Mayo, Martin Kemp, Pat Sharp and Janice Long.
Listen Live
Throw your hands in the air!
All of our rides and attractions are open until 7pm during Wilderfest, so whether you prefer to chill out on Tiger Rock or thrill out on Dragons Fury, you could be riding your favourite attractions into the evening! And don't forget, we've also got over 1000 animals in our Zoo and SEA LIFE centre too, with a range of animal talks, feeds and presentations where you can learn all about some of our amazing creatures!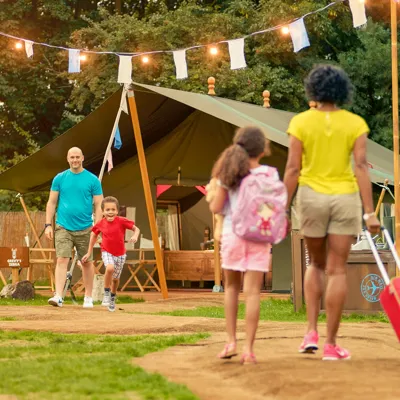 MAKE IT AN OVERNIGHT ADVENTURE
What festival isn't complete without a WILD overnight adventure! Book Explorer Glamping for the ultimate festival experience with all the comforts of home. If Glamping isn't for you, our Resort Hotels offer a ROARsome themed stay perfect for all little monkeys!
Your wild sleepover includes:
An overnight stay in one of our themed Resort Hotels or Explorer Glamping
1 day entry to our Theme Park, Zoo & SEA LIFE centre including WILDERFEST
A delicious breakfast
Access to Savannah Splash Pool*
PLUS, all Resort accommodation includes FREE parking and fun-filled evening entertainment!
*Subject to room type and availability, guests staying on Resort only. Terms and conditions apply.
Your private hideaway in the heart of Wilderfest
Rent a Hideaway for you and your tribe, and enjoy the freedom of your own private space in the heart of Wilderfest. Located a stone's throw from our thrilling rides and amazing animals, and equipped with everything you need to unwind during your WILD adventure.
Full day rental: £300 for your party (up to 8 adventurers)
Includes:
Full day exclusive access to your Hideaway
A comfortable, private, shaded seating area in the heart of the Festival Field
Complimentary chilled drinks and snacks
One meal from a park restaurant of your choice, delivered to your Hideaway
Lockable storage for your personal belongings
Phone charging facilities
Use of our Hideaways Concierge service, to make the most of your adventure
Entry to the theme park/Wilderfest is not included in the price of hire.
Access to Wilderfest – Britain's Wildest Music Festival
Includes entry to Theme Park, Zoo & SEA LIFE Centre
Pre-booking is essential for entry
Limited capacity
Rainy day guarantee - get a free return visit