27th May - 25th June
Tickets from £34
Fun for Family Adventurers and PURRRfect for Pre-Schoolers
COME ON DOWN TO MARDI GRRRA!
Adventurers! Get ready to throw your beads in the air, because it's time to hit the streets and bring on the celebrations at Mardi GRRRA!
Included in your theme park and zoo ticket, enjoy dazzling celebrations, colourful entertainment, tasty food and of course fabulous rides and animals too! It's the family-fun street carnival where your little party animals can experience the buzz of the world-famous Mardi Gras festival, with a unique Chessington twist.
There is something at MARDI GRRRA! for all ages - from your toddler to your teen – with wonderful entertainment that will really get you in the groove. This is the feel-good event you'll be crazy to miss, so spring into summer at Chessington's most dazzling, explosive, and WILD street party it's ever seen.
Check out highlights of Mardi Grrra 2022!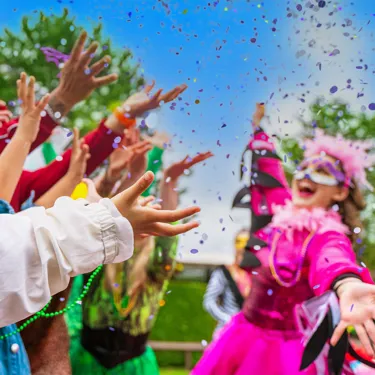 REACH FOR THE BEADS!
Over on the Mane Stage, the Carnival Spectacle show brought families together as they enjoyed a show led by The Jester, who impressed the Lion King and Lioness Queen.
GROOVE WITH OUR KREWES
Celebrate with our flamboyant Kreature Krewes, who have taken to the streets all around the Resort; each Krewe of party animals are representing some of our most iconic, dazzling, and spectacular species, in a jamboree of dance, music and entertainment.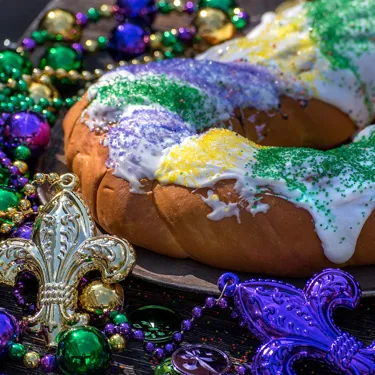 MUNCH AT MARDI GRRRA!
It wouldn't be a carnival without some mouth-watering food, as New Orleans and Mardi Gras inspired family favourites land on the menu of the existing restaurants and pop-up stalls open their hatches down the new Mardi Grub Ave.
TERRIFIC FOR TODDLERS
MARDI GRRRA! is fabulous for your little ones, with entertainment which is suitable for toddlers. During term-time weekdays in June, bring your pre-schoolers to experience this colourful carnival.