Min 10 people
Perfect for 5-12 year olds
Meet & Greet
Min 10 people
Perfect for 5-12 year olds
Meet & Greet
VIP Experiences are currently unavailable whilst we work hard to bring back the things you love most. Follow our social channels and website for updates soon!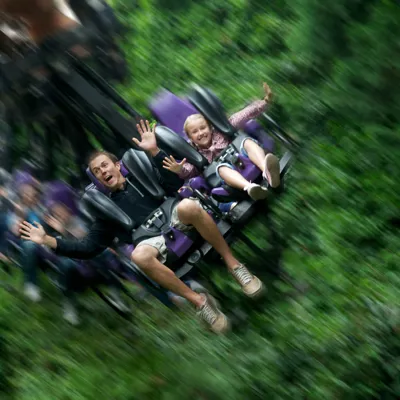 What's Included?
A full day's entry to our Theme Park & Zoo
A private Mini Meet & Greet with two of our incredible animals
Invitations for all your friends
A delicious birthday picnic including a freshly prepared pizza and soft drink for each child.
A birthday pop badge for the birthday adventurer!
Plus, make your party even wilder with a whole range of special extras, including: party bags, birthday cakes, extra animals and more.
During your animal experience & meal you'll have exclusive use of our Party Room, before heading off to enjoy the park!
Parties must invite a minimum of 10 friends, and a maximum of 25. A maximum of 10 adults are permitted.